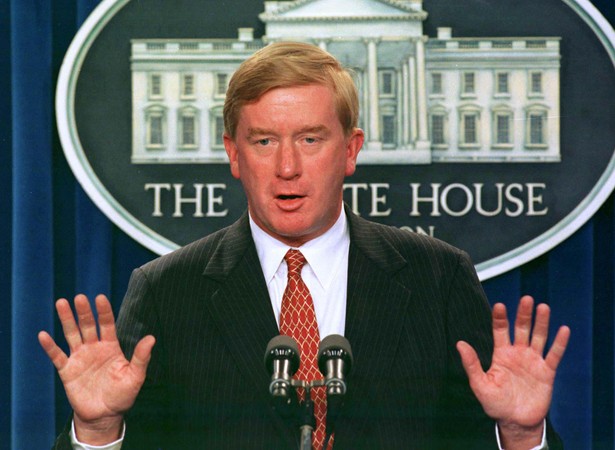 On the state of the race, with two days until the next Clinton-Trump debate and 31 days until the election:
1) Former Republican Senators and Representatives Oppose Trump. Over the weeks we've noted the announcements from Republican military and foreign-policy experts, reliably Republican editorial pages, business leaders, economists, and one of the two living Republican ex-presidents, that they can't and won't support Donald Trump.
Now 30 Republicans who had served in the U.S. Senate or House released an open letter to the same effect. You can read the letter and the list of names here.
I'm not aware of anything like this happening previously in elections of the modern era.
2) Weld Wavers. Bill Weld is the former Republican governor of Massachusetts and the current Libertarian party vice-presidential nominee. He can't be enjoying the serial self-embarrassments by his running mate, Republican former governor of New Mexico Gary Johnson. A story in the Boston Globe (following this very nice Atlantic profile by Molly Ball) says that Weld is deciding to spend the next 31 days doing something different from the standard third-party argument that Both Major Parties Are Flawed. Instead he'll be saying, Donald Trump Must Be Stopped, which in the real world means support for Hillary Clinton.
To see how unusual this is, contrast it with Jill Stein's tone this year; or Ralph Nader's in his many runs, especially 2000; or George Wallace in 1968, when his trademarked phrase was that "there's not a dime's worth of difference" between the two major parties.