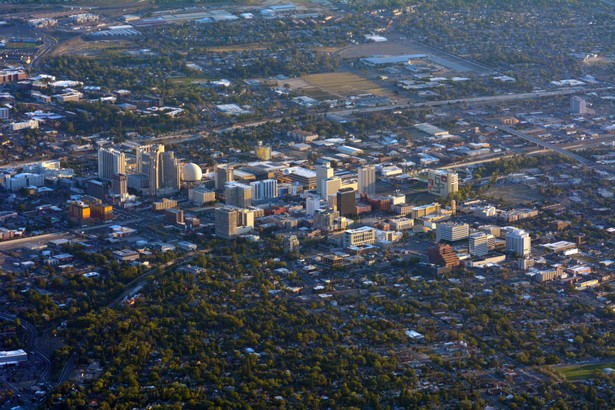 Before anyone writes in to point it out: of course a public figure mis-pronouncing a certain place's name, when visiting that place, doesn't "matter" in any real sense. It usually just reflects a lack of local spot-knowledge. For instance, I know firsthand that you can make people in Ohio laugh by mis-pronouncing the name of their city Lima. I had thought it was leema, like the capital of Peru. Turns out it's lyma, like the bean. Oops! And let's not even get into Louisville.
But Donald Trump's wading into the Nevada morass does matter, because it's a perfect small window into the mind and temperament of the man. The brief clip below is remarkable; explanation below, after you take a look.
What's remarkable here? It's this trifecta:
Trump is totally wrong. If he had bothered to ask, he could have learned in one second that locals don't say Ne-VAH-da, with a broad a in the middle. They say Ne-VA-da, with an a like the one in cat or hat. What's the reason? It's just how they say it, much as Willamette, Oregon, and Houston Street in New York are pronounced in ways different from what outsiders might assume.
                                                                                                                  
Trump doesn't know he's wrong, or care that he might be. Most people understand the difference between what they know, and what they're assuming or guessing or considering more-likely-than-not. The most sophisticated thinkers in any field, from finance to science to sports and any place in between, try always to wonder about what they don't know, and about what questions they're not asking. No less a figure than Donald Rumsfeld memorably summed up this concept when talking about the "Known Unknowns" and so on. By contrast Trump, as you'll see, is absolutely certain in this thing he's absolutely wrong about.
                                                                                                        
And still he is a bully and jerk about it. Trump's approach to this intrinsically trivial point is the same as his approach to everything else: He's right, you're wrong, and people who disagree with him are losers. His tone in the clip above is identical to his snap judgment, as reported back in June in installment #26, that a missing EgyptAir flight must have been brought down by terrorists. The weeks have gone on; no responsible official has said for sure what happened; but Trump immediately knew: "What just happened? A plane got blown out of the sky. And if anybody thinks it wasn't blown out of the sky, you're 100% wrong, folks, OK? You're 100% wrong."
Again, saying Ne-vah-da doesn't matter. But the combination shown in this clip does: it's the toxic mixture of ignorance, certitude, and bullying. This is just about the opposite of what you'd like to see in a Commander in Chief. Yet with less than 33 days to go, nearly all "responsible" Republicans from Paul Ryan on down still say, He's fine! Please make him the most powerful man in the world.