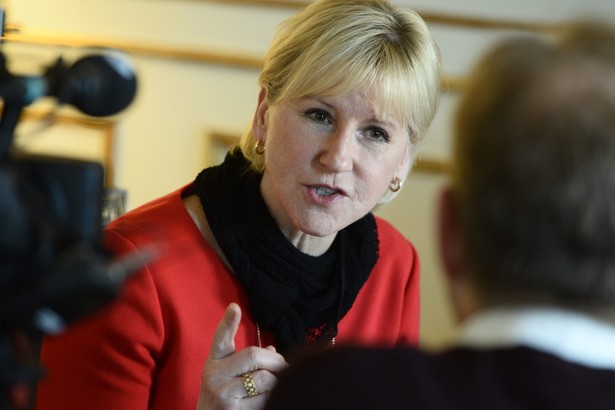 The Atlantic recently did a special project on women in leadership, for which I contributed a modest reflection on women in foreign policy. There aren't a lot of female leaders on the global stage, but they're increasing in number, and I wanted to know how, or whether, they do things differently than the men we're used to having run things. In researching this question, I was struck especially by the approach of Swedish Foreign Minister Margot Wallstrom, who on taking office two years ago articulated a "feminist foreign policy." (Note that this is not exactly the same as a "woman's foreign policy"—a man could very well have a feminist foreign policy, and a woman could very well not.) I wrote that beyond promoting gender equality, the implications of such an approach are "not entirely clear." But the Swedish Foreign Ministry disagrees; here's a response from Wallstrom:
Sweden's feminist foreign policy has gained significant international attention, most recently in the renowned publication The Atlantic. For us this proves that Sweden contributes to shaping world politics with smart power and diplomacy. Sadly, it also proves that the simple statement that women's rights are human rights remains controversial.

Kathy Gilsinan writes that a feminist foreign policy raises questions about female leadership and whether female leaders behave differently. Gilsinan's framing is problematic, since it suggests leaders should be chosen based on suitability by gendered characteristics assumed to be held by all members of the same sex, not on voter preferences. Men have been in charge of politics for hundreds of years. There have been good leaders and bad leaders. Yet, when women are demanding power, their instrumental value as agents of peace or prosperity, rather than their rights to representation, is put in focus. At a time in history when women are gaining political power, such a discourse is troubling. Political representation is about rights. Not about gendered characteristics or suitability, but about exercising your democratic right to participate in decision-making that affects you and your society. Democracy cannot truly deliver for all of its citizens if half of the population remains underrepresented in the political arena and society denies the full enjoyment of their human rights.