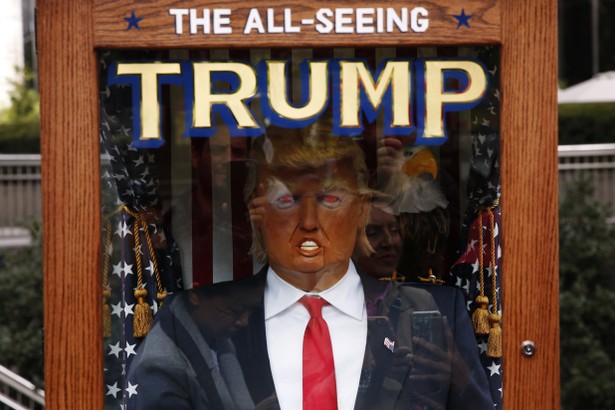 In Time Capsule installment #142, and in a followup item in this thread, I mentioned Donald Trump's penchant for "projection"—blaming his opponents for flaws he very obviously has himself.
Seth Knoepler, a PhD psychologist in California, writes in to give me the Official Perspective:
Since you're evidently receiving some "completely amateur" opinions, you might as well have a more professional one.

To clinical professionals, "projection" is one of the "mechanisms of defense" which Anna Freud and others have described. These are mental maneuvers which are intended to protect the person from uncomfortable feelings that are associated with particular impulses or ideas. Each defense mechanism results in a perception of reality which has been distorted in some way.