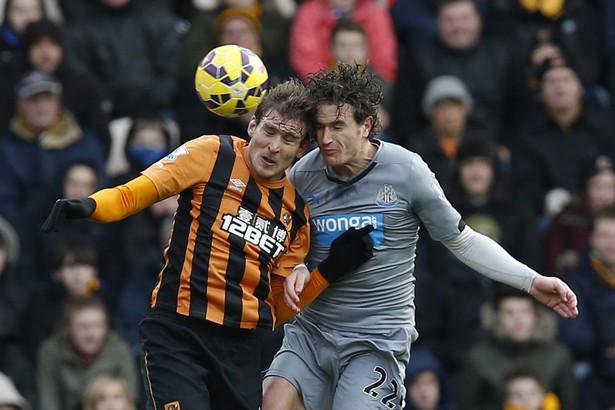 Jim Hamblin flags a new study out this morning showing that American football players ages 8 to 13 who haven't had any concussion symptoms nevertheless show changes in their brains associated with traumatic brain injury. It's yet another sign that people are souring on the sport, whose National Football League has been getting a lot of scrutiny from our readers lately, namely over traumatic brain injuries.
But what the sport that most of the world calls football—soccer? How bad are those head injuries? (Readers have previously tackled rugby.) Innes, a reader of Jim's piece, flags "a more worrying report today about the effects of football on the brain":
There is no doubt that American football and rugby as contact sports have more head knocks, concussions, and long-term health effects. But even soccer has been linked to premature deaths due to players repeatedly heading the ball. Today the University of Stirling released a study that showed even a short practice round of heading the ball led to immediate short-term memory degradation. The U.S. has already taken the lead by banning heading in the children's game. [CB note: The ban last year successfully stopped a class-action lawsuit involving concussions.] Hopefully the U.K. will follow. However, if this effect can be measured in a relatively soft, non-contact sport like soccer, imagine how much worse it is in American football.
Innes continues in a followup: