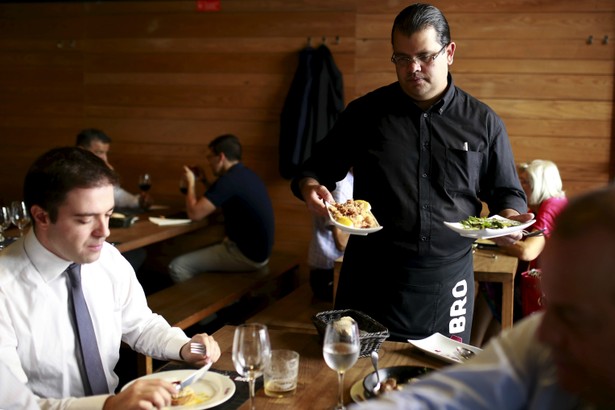 Jacqueline, a reader in Michigan, brings up "one thing missing from your discussion":
All my life I have been told to smile more (I'm a 72-year-old woman, so that's a lot of smiles). But until I read "The Sexism of Telling Women to Smile: Your Stories," it never occurred to me to wonder whether it was because I'm female. If I could have reached this point without picking up on that, there must be many others out there like me, so I find it strange that you did not give any kind of evidence that this is a phenomenon that plagues girls and women in particular. I have always assumed that the fixation on smiling comes from an American cultural need to put a pretty face on things.
Thanks to Jacqueline for raising this point! It's true that I haven't presented much evidence beyond anecdotes from my own experience and from other women. That's partly because I think collecting individual stories may be the best way to reveal a phenomenon that's experienced one brief encounter at a time, in many subtly different ways, and can sometimes feel too trivial to talk about at all. After all, it's not a single, offhand, well-meant "Smile!" to me or Hillary Clinton or any other woman that makes a sexist and degrading pattern; it's the accumulation of many comments, to many women, over many years.
(Worth noting here: We've had dozens of emails in the past two weeks from readers who said the experience of being told to smile resonated with them, and most of them offered their stories—from the mildly irritating to the egregious. But only three of the emails so far have come from men.)
But in the longer term, my goal for this series is a broader discussion about the subtle power dynamics involved in smiling and in the instruction to smile. With your help, I'd like to start figuring out how, exactly, such a simple and natural act has come to carry such weight. And that does include gathering stories from men, as well as stories from outside the United States.
Alex Calder, a female reader in Dublin, posted our Notes discussion on Facebook and asked her male friends whether they'd ever been told to smile by strangers. Here's what she found: