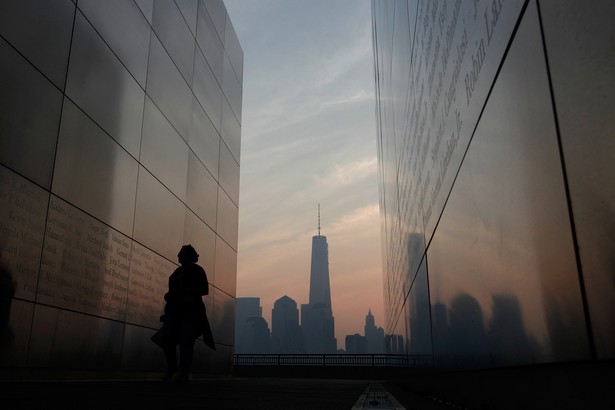 Everyone seems have their own story of the 9/11 attacks, and I recently asked readers to share theirs to mark the 15th anniversary. I got responses from people who on that day were all over the world: in New York and nearby, in DC, elsewhere in the U.S., and in other countries. This first set of responses comes from people who were near the geographic epicenter of 9/11's most devastating strike, on the World Trade Center.
One reader had an office on the 14th floor of the World Trade Center, but he happened not to be in the office that day:
Our firm had a telephone system which allowed people to call your office number and have it immediately connected to any number you desired. This allowed most of the staff to work remotely, whether from home or on the road. So, this particular day, none of the senior staff members were in the office, whether at home or traveling.

September 11 was the first day of school for some schools in the area. Our office manager was taking her daughter to school that morning, so she was not in the office that morning either.

While we suffered no casualties in the attack on the WTC, I have friends who died in the attack.