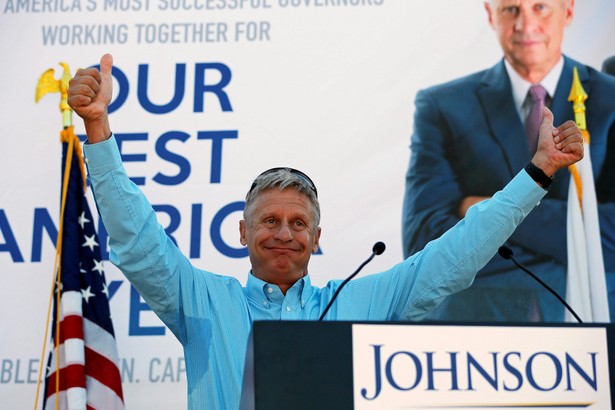 A for-the-record note of developments in the past few days that, again, make this GOP nominee different from his predecessors:
1. Dallas. The Dallas Morning News is as reliably conservative and Republican an editorial-page operation as you will find anywhere in America. Never once in my entire lifetime, and long before that, has the paper ever endorsed a Democrat for president. The closest it came was in 1964, when it declined to pick a favorite between incumbent Lyndon Johnson, obviously a Texan himself, and Sen. Barry Goldwater, who was headed toward a crushing defeat.
Never once in my lifetime—until yesterday, when it came out with an editorial saying "We recommend Hillary Clinton for president." That was the followup to the preceding editorial, "Donald Trump is no Republican." If you don't know Texas or the Morning News, it may be difficult to grasp what a huge step this is for the paper's editors to take. But they took it, to their credit. I say "to their credit" because of the ongoing theme in this space, that people will look back to see who knew what about Donald Trump, at which stage of the campaign, and which stands they took in response.
How the DMN endorsement begins:
There is only one serious candidate on the presidential ballot in November. We recommend Hillary Clinton.

We don't come to this decision easily. This newspaper has not recommended a Democrat for the nation's highest office since before World War II—if you're counting, that's more than 75 years and nearly 20 elections. …

But unlike Donald Trump, Hillary Clinton has experience in actual governance, a record of service and a willingness to delve into real policy.

Resume vs. resume, judgment vs. judgment, this election is no contest.
Both installments are worth reading in full.
***