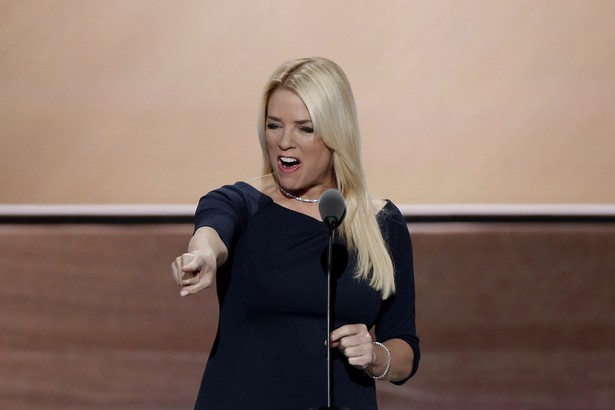 Over the weekend I mentioned signs of the press beginning to "normalize" Donald Trump. This was especially so in equating "doubts," "questions," "clouds," and the "atmosphere of entitlement" that surrounded Hillary Clinton and the Clinton Foundation, with the actual offenses, lawsuits, bankruptcies, unpaid contractors, anti-trust settlements, bogus-visa issues, and other legal problems surrounding Donald Trump and his enterprises. Paul Waldman of the WaPo has an eye-opening catalog of them here.
This is a for-the-record placeholder note on the past few days' developments in two related areas: what is known or alleged about Trump-enterprises, and how coverage increasingly equates them to "doubts" and "questions" about the Clintons.
1. Yesterday Paul Krugman did a NYT column called "Clinton Gets Gored" on this pattern of "normalizing" Donald Trump through press coverage. The column was notable because the unnamed/"sub-tweeted" object of much of his complaint was the news operation of the same paper in which it appeared.
The Times is the greatest and most admirable news operation in the United States, perhaps in the world. But in my view, and apparently Krugman's as well, from the "Whitewater" era through today its political coverage has applied an unusual presumption of crookedness to the Clintons, out of proportion to their many real-world failings. You can read Krugman's argument, and this fascinating online discussion between Norman Ornstein and Roger Cohen.
***