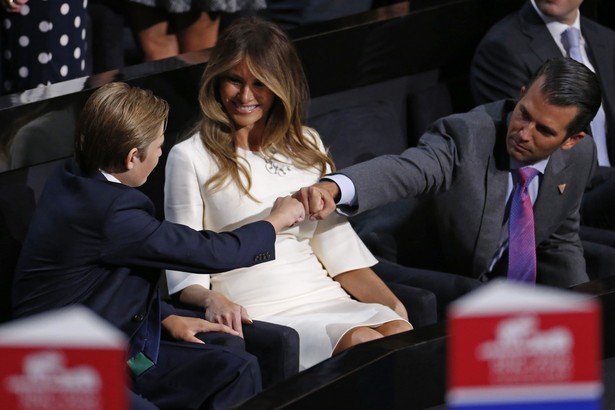 This one is just a note for the record. Please recall the sequence:
Four years ago, Donald Trump said that Mitt Romney should release his tax returns. That's hardly a surprising position: Every major-party nominee since Richard Nixon has been expected to do so, and has.


Through the past year, Trump has said repeatedly that he'd be happy to release his tax returns but can't because they are "under audit."


That excuse is bullshit. No lesser authority than the IRS has said so repeatedly and unmistakably. Whether or not the returns are actually being audited (as discussed here), there is no legal reason whatsoever to keep Trump from releasing them.


While Trump has stuck with his utter-bullshit rationalization, and while establishment Republicans from Paul Ryan on down have averted their eyes, reasons have mounted up to think that a disclosure expected of all previous nominees is especially important for him. These include: the shady operations of his Trump Foundation; the unsubstantiated nature of most of his claimed donations; and, significantly for a president, the extent of his reliance on foreign creditors and customers.


Even without any of these complications, tax returns are part of the "transparency" expected of a potential president. Michael Dukakis had no complicated wealth to speak of, nor Joe Biden or Barack Obama as nominees, but still all of them had to turn over the records. Donald Trump's finances are more complex than those of any prior nominee and thus of greater potential public significance. But he has stonewalled, and his enablers in the party have allowed him to get away with it.
Finally today two campaign representatives shifted the rationale, as if the previous one had not existed, to one that is more completely indefensible.