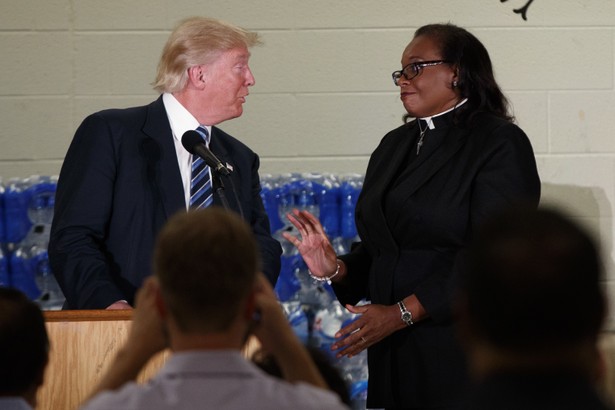 We could be entering the Era of Hourly Time Capsules, in part because I need to make up for the past few days away from The Internet.
To note this for-the-moment highly publicized episode before it gets sandblasted from public memory by whatever is about to happen next: Yesterday, in Flint, Michigan, Donald Trump revealed a trait that is strikingly recurrent in his own behavior, and strikingly different from what I can recall from any other presidential nominee.
That trait is the combination of his bombast about women when they are not present, and his reluctance or inability to confront them face-to-face.
The man is a bully, and like most bullies he is a coward.
I don't know of any other nominee in modern times of whom that was so clearly true. (Richard Nixon gave all the signs of not being physically courageous, but he rhetorically he did not show the stark contrast between being nasty-behind-their-back / polite-to-their-face that Trump does with women who challenge him.)
This is something I discuss in my current cover story, involving the three distinct moments in the primary season when Trump looked worst in live exchanges: