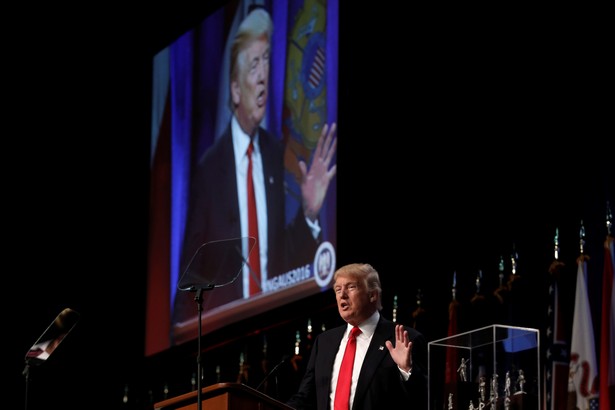 An uncatchable-up-with amount of news has happened in the three days since installment #99. So I'll start the regrouping process with something simple: a single incredible interview.
Early this morning, Donald Trump did a long phone-in session with CNBC, which you can see in full below. The questioners made Matt Lauer look like the Grand Inquisitor, as you will see if you take a look.
For instance, one of the early questions, from Joe Kernan, starts with the premise that businesses and business leaders are unfairly maligned in America today. What does a successful business leader like Trump think about that?
Through the rest of the interview, Trump reeled off several dozen surprising, unsubstantiated, completely wrong, and otherwise weird statements, none of which the interviewers challenged him on. Daniel Dale of the Toronto Star provided a convenient summary of a few:
And that's just the start. Beyond the ones Dale mentions were Trump's (fantastical) claim that "China could solve the problem with North Korea in one day, if they wanted" (actually they couldn't). Or that Matt Lauer had been much tougher in questioning him than he had with Hillary (unt-uh).