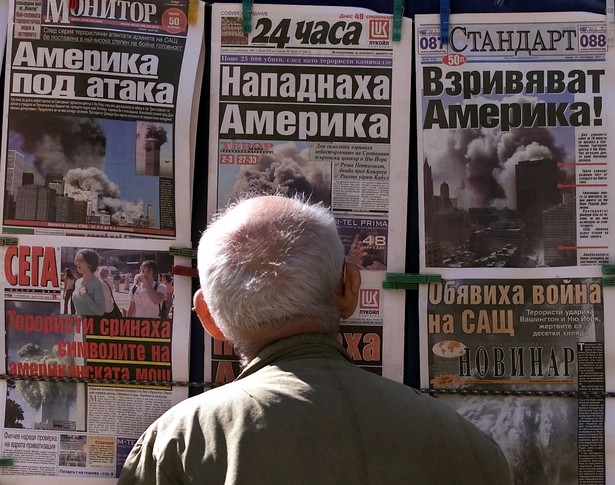 One reader, Teresa Poppelwell, was working with the UN in Herat, in western Afghanistan, on September 11, 2001, specifically "in a meeting with the Taliban discussing how the UN could assist drought-affected IDPs [internally displaced persons] from Ghor province." And then:
We returned to our guest house and watched CNN coverage of the plane that had flown into the first tower just minutes before. There were approximately 10 of us in the room. No one spoke. The sun was setting over the garden walls when the second plane hit. Shortly thereafter we were escorted to our UN offices to grab essential items like hard drives from our computers. We spent the night with Taliban guarding our guesthouse (sitting in the roof with AK47s) who then escorted us to the airport around 10 am the next morning. We waited for the UN plane to arrive.

We grieved with the poor souls in New York. We worried for the Afghans we were leaving behind. We knew things would never be the same.
Another reader was a student in Lebanon at the time of the attacks, dreaming of escaping to the West from a region that felt like "a big prison":
I, like thousands of Western-educated young people, had no other choice but to leave in order to live. 9/11 crashed our plans and hopes and future.