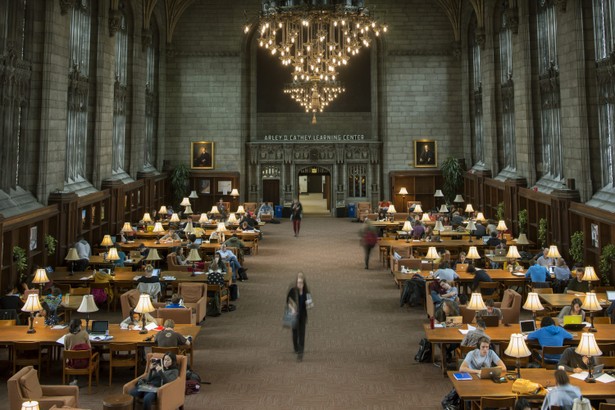 In our ongoing conversation about the University of Chicago's letter telling its incoming freshmen not to expect trigger warnings, this description of the school's culture from a 2006 alumna, Susie Gutowski, caught my eye:
The message, "The quest for knowledge has no boundaries!" is what the University of Chicago prides itself in and consistently, relentlessly congratulates itself for. That is our identity.

My school and its constituents are proud academic sadists. It's legit a place where people forget to eat because they got lost studying all day. During finals, someone would always gripe about how Harvard has a full week's reading period and we have only two days. AND WE LOVE IT.  There is satisfaction in the struggle. It gives us fuel to keep going. It's not "Work hard, play hard." It's "Work hard and be content that you are excellent."
Meanwhile, as reader Joel pointed out yesterday, "The controversy over trigger warnings and safe spaces seems to be a phenomenon specific to elite institutions." To me, those two observations—the prestige of the colleges with trigger-warning controversies, and the "proud academic sadism" of the people who go there—point to something revealing about the campus culture in which these controversies tend to arise.