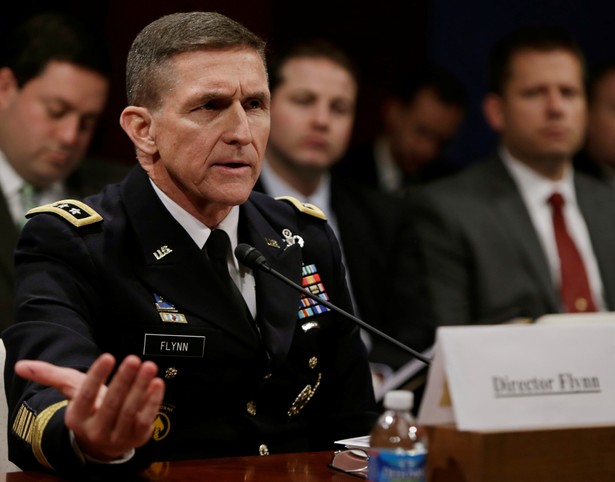 Last night, at the "Commander-in-Chief" forum, Donald Trump characterized what he had heard from intelligence officials in a classified briefing, and said why he believed the briefers agreed with his political perspective and shared his disdain for the current administration.
I am not aware of any previous nominee ever having done anything of this sort.
(In the modern era, nominees have gotten classified briefings to keep them up to date on crucial issues. Some have deliberately delayed or declined the briefings, precisely so they wouldn't need to constantly remember what information was classified and thus shouldn't be mentioned in public, and what was safe to discuss.)
According to a story by NBC, two former heads of the CIA share the view that Trump has crossed yet another line. As Ken Dilanian and Robert Windrem report:
Former CIA and NSA director Mike Hayden, who opposes Trump, told NBC News that in almost four decades in intelligence "I have never seen anything like this before." [JF note: Hayden, a retired four-star Air Force general, is no one's idea of a political lefty, and is in the camp of national-security conservatives who oppose Trump.]

"A political candidate has used professional intelligence officers briefing him in a totally non-political setting as props to buttress an argument for his political campaign," said Hayden. … "The 'I can read body language' line was quite remarkable. … I am confident Director Clapper sent senior professionals to this meeting and so I am equally confident that no such body language ever existed. It's simply not what we do."

Michael Morell, a former acting CIA director who was President George W. Bush's briefer and is now a Hillary Clinton supporter, said Trump's comments about his briefing were extraordinary.

"This is the first time that I can remember a candidate for president doing a readout from an intelligence briefing, and it's the first time a candidate has politicized their intelligence briefing. Both of those are highly inappropriate and crossed a long standing red line respected by both parties," he said.
***