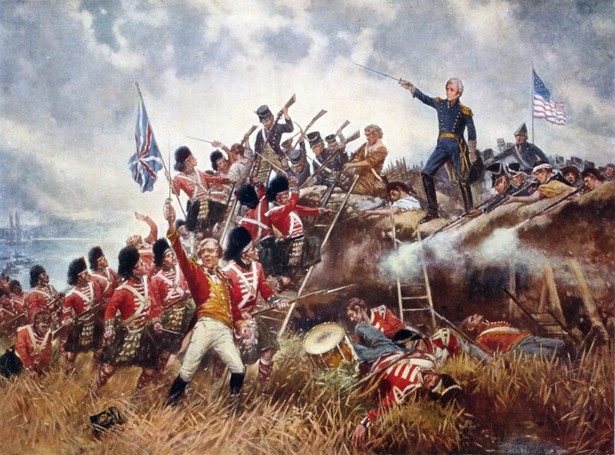 In the 70-plus installments collected here, I've been recording (some of) the ways Donald Trump differs from people who have previously come so close to the presidency.
Here are two readers who disagree with the premise of the series, from a long-term-historical perspective and a more recent one. I'll quote them each and then explain where I agree, and don't.
First, from an American overseas:
I am a U.S. citizen currently living in Seoul. While I do not support Trump, and although I will vote Democrat come this election, I do not believe Trump is as unprecedented as some of the other readers seem to believe. In this case, I am writing to you with specific reference to the President Obama's remarks against Trump's temperament, and Trump's talk of a rigged game. Both have clear analogues to the 1824 electoral cycle.

Andrew Jackson, as I am sure you know, horrified the Democratic-Republican elite. He paved the way for Common Man candidates by slowly expanding suffrage and embracing the Jeffersonian ideal of a Yeoman America. Thomas Jefferson, a former president at the time, had this to say about the prospect of a Jacksonian presidency:

I feel much alarm at the prospect of seeing General Jackson President. He is one of the most unfit men I know for such a place. He has had very little respect for laws and constitutions, and is, in fact, an able military chief. His passions are terrible. When I was President of the Senate, he was Senator, and he could never speak on account of the rashness of his feelings, and as often choke with rage.

Truly, Jefferson was not the active president, but I think that a quibbling detail. He was the author of the constitution and the founder of the ruling party. I support our president, but Obama's prestige now could not contend with Jefferson's then. But notice the same critique: Like Trump, Jackson was seen as unfit for his temperament, not his ideas. His passions were so intense as to disqualify him from office.

And of course, like Trump, Jackson saw power in conspiratorial terms. His Bank Veto still reads like an Industrial Workers of the World manifesto. And, as I'm sure you know, in 1824 Jackson saw his electoral loss as a conspiracy, a Corrupt Bargain where Clay and Adams stole the White House from him. Jackson, by fundamentally undermining the electoral process and the legitimacy of the new president, was tapping into the zeitgeist and leading it towards victory four years later. Trump is doing the same.

Jackson is not my favorite president, and I suspect a President Trump would wreck synonymous havoc on minorities and the American economy. But America survived Jackson, who was an obvious danger to our democracy. We will survive Trump, although he may change us—or kill us all in nuclear fire.
On this comparison, I'm happy to stipulate that so much is so dramatically different between the America of the 1820s and the America of 2016 as to bring any "unprecedented" judgment into question. (For instance: back then there was no electricity or real-time communication; there still was slavery; only certain white men could vote; etc.) So I'll more frequently say "unprecedented in modern times."
But while recognizing that historians talk about the revolution of Jackson's arrival, and that temperamentally Jackson may be closer to Trump than any other real-world president, the differences between them as plausible national leaders are still immense.
By the time he was elected president in 1828, Jackson had: been elected to the House once; been elected to the Senate twice; served as military governor of Florida; and won more popular and electoral votes for the presidency than any other candidate in 1824, only to lose to John Quincy Adams when the House of Representatives decided the outcome. All this is apart from his experience as battlefield commander.
If Donald Trump had had any elective-office experience whatsoever (for instance: Green Party candidate Jill Stein was elected a Town Meeting Seat in Lexington, Mass.), or had ever held any public or military office of any kind, it would be easier to suggest some likeness.
After the jump, the more contemporary dissent from a reader:
***