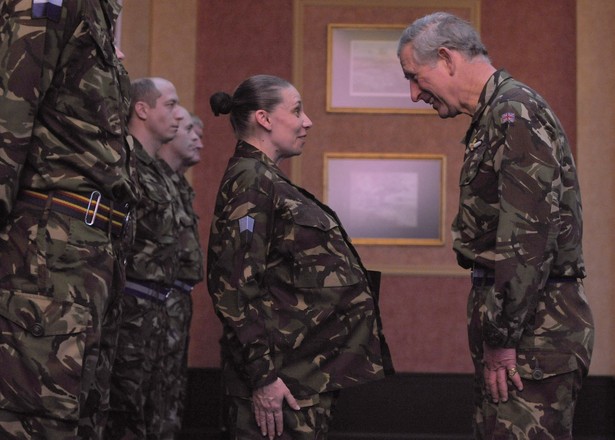 Reader Alana A. Roberts is very proud of her family members with military service—a sister, brother, husband, and two grandfathers—but she strongly disagrees with the idea of women joining the Selective Service. Her argument is one I've never heard before:
Nicholas Clairmont's piece laying bare the political process behind the effort to make women liable to conscription was interesting. [The subsequent reader note from Susan argued that women have just as much of a national duty to protect their country as men do.] As a 34-year-old mother of a daughter and a son, I oppose this measure so strongly that I'm learning another language in preparation for the possible necessity of taking my daughter elsewhere to avoid the dishonor of her registering for the draft. The reasoning behind my opposition is as follows, although it's instinctive and (if you will) archetypal rather than rational:

Because only women can bear children, and the survival of the nation depends on it, this is an actual duty—not for the individual woman, but for women as a class.  
The sacrifice and difficulty of this duty is so great, and the physical courage required so real, and the survival of the nation (and humanity) so dependent upon it, that the duty of childbirth is equal in dignity and weight to the duty to defend one's nation.