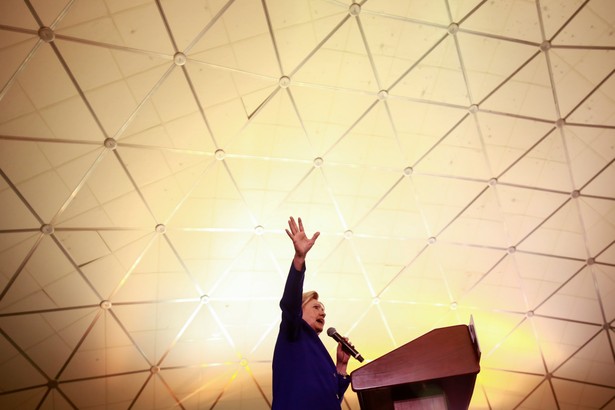 I, Internet
So long, Internet. Several publications and news outlets—ourselves included—moved away from the word's uppercase styling. "Now it's just the internet," Ian writes in his elegy. "And like kleenex and googling, like asphalt and automobiles, it disappears into the background, wholly ordinary."
For more Atlantic early web nostalgia, read about the room where the internet was born or take a look at what "the cloud" looks like today.
Dog Days of Summer
"We raised puppies well before we raised kittens or chickens; before we herded cows, goats, pigs, and sheep; before we planted rice, wheat, barley, and corn; before we remade the world," Ed writes in his new piece on the domestication of man's best friend. Cheers to you, our four-legged friends. (Perhaps literally.)
And fear not, cat people of the universe: Becca covered the domestication of our feline friends back in 2013.
Unequal Access to Therapy
A new study by doctoral student Heather Kugelmass "suggests there might be another problem at play when low-income and black people attempt to schedule psychotherapy appointments: They never make it past the first voicemail." Kugelmass hired actors to leave voicemails asking for a weekday evening therapy appointment, while she tracked the results.
"If her experiment were to play out in the real world, an identifiably black, working-class man would have to call 80 therapists before he was offered a weekday evening appointment," Olga reports, "A middle-class white woman would only have to call five."
Clinton Offers a Warning
Hillary Clinton did not mince words during a foreign policy speech Thursday, warning Americans about Donald Trump. The Democratic frontrunner called Trump's ideas "dangerously incoherent. They are not even really ideas, just a series of bizarre rants, personal feuds and outright lies."
"The speech marks a dramatic escalation of Clinton's attacks against Trump, a sign that the Democratic frontrunner is increasingly turning attention toward the general election even as her primary fight against Bernie Sanders drags on," Clare wrote.
Five Things You Shouldn't Miss
Talk Back
We're still looking for readers to weigh in on inclusivity at elite colleges, the gender politics of legos, and every parent's worst nightmare.
Drop us a note at hello@theatlantic.com.