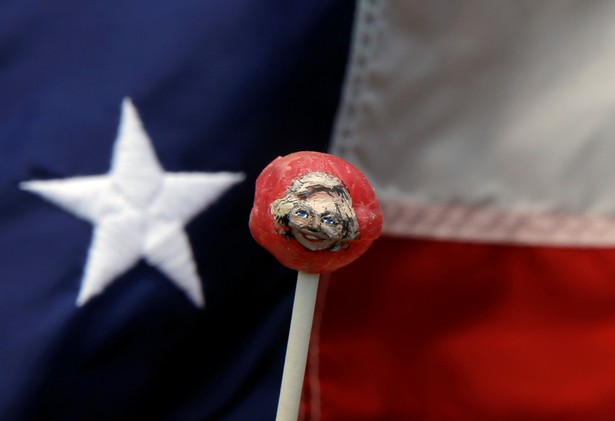 It's Her Party
"Hillary Clinton's victory in the Democratic presidential primary may have been inevitable, but damned if she was going to let it be an afterthought," Russell reports from New York, where he attended the candidate's victory party—one held eight years to the day from when she conceded the 2008 Democratic primary. Clinton becomes the first woman to win a major-party nomination.
Peter reflects on just how far she's come, dubbing it "the greatest comeback by a presidential candidate since Richard Nixon won the Republican nomination in 1968, after losing the presidential election of 1960." Oh, and that 2008 primary opponent, President Obama? He officially endorsed Clinton on Thursday.  
All Eyes on Stanford Case
Letters from a sexual-assault victim and her assailant's father went viral, opening up a broader conversation about sexual assault. "This is an astounding moment," Adrienne wrote, "in part because it's so rare for sexual violence, despite its ubiquity, to garner this kind of attention."
But what happens when that attention goes away? She looks ahead: "Once the outcry over Turner's sentence fades, and you can be sure it will, there's little compelling evidence to think anything substantial will change in our cultural and judicial responses to sexual assault."
The Politics of Islam
Is Islam exceptional? Shadi Hamid makes that argument: "Islam is distinctive in how it relates to politics—and this distinctiveness can be traced back to the religion's founding moment in the seventh century," he writes in an adaptation from his book. "Islam is different. This difference has profound implications for the future of the Middle East and, by extension, for the world in which we all live, whether we happen to be American, French, British, or anything else."
Emma sat down with Hamid for a Q&A, asking him about the reaction to the book and more.
Revenge of the Sequel
The appeal of the big screen may be getting smaller: Fewer Americans went to the movies so far this year, Derek reports.  And what's more, their tastes are very particular: "The problem for Hollywood isn't that audiences are ignoring sequels," he says, referring to the movies that have been the "lifeblood" of the movie business. "The problem for Hollywood is that audiences are ignoring everything that isn't a sequel, adaptation, or reboot."
Last month, David Sims noted the underperformance of some of this year's sequels.
Five Things You Shouldn't Miss
Talk Back
We're still looking for readers to weigh in the Sanders campaign, free will, and your views of America from the above.
Email your responses to hello@theatlantic.com.