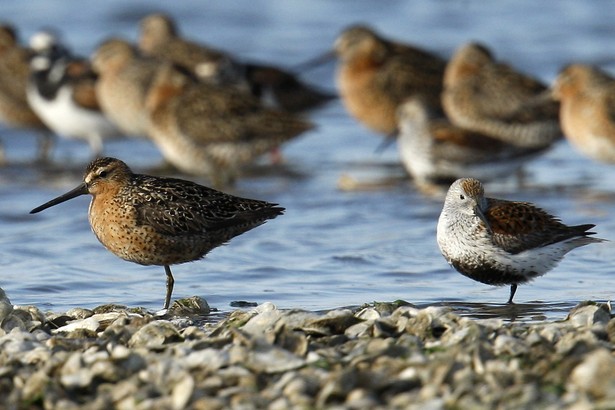 "There are very few sites where these birds go, and hardly any of our birds turned up at the other places. We really think they died,"—Jan van Gils, a Dutch researcher, on the diminishing populations of shorebirds known as red knots.
"We're making a thing that will probably never be looked at. We could print a whole bunch of nothing and nobody would know,"—Craig Mod, on building a massive digital archive.
"When your sex drive comes back, it's like being in high school. I don't know how it's going to work. I don't know what's going to happen,"—Timothy Brown, a former staff sergeant in the U.S. Marine Corps who received reconstructive surgery on his injured groin.
(Previous quotes from our sources here)