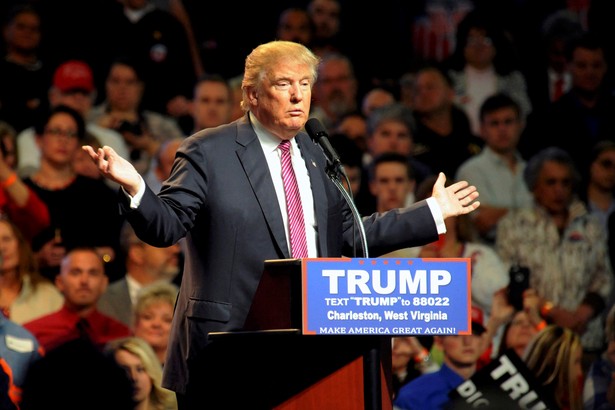 The candidate: Donald Trump
The gaffe: Trump is signing up prospective delegates ahead of the California primary. Those who have signed up and been approved by the campaign include venture capitalist Peter Thiel, House Majority Leader Kevin McCarthy, and, uh, William Johnson, who is a self-described white nationalist and leads a major white nationalist party. (Mother Jones first made the connection.)
The defense: Trump aides blamed a "database error" and said Johnson was erroneously included in a delegate list. But Mother Jones posted correspondence between him and the campaign that casts doubt on the claim.
Why it matters (or doesn't): Trump is allegedly trying to reach out to minorities—"the African Americans" and "the Hispanics," as he calls them. Asked about his awkward/offensive overtures, GOP Chair Reince Priebus sadly shook his head and said, "He's trying." Is he, though? On the one hand, Trump has disavowed Johnson before, condemning robocalls he funded and returning a small donation. Maybe this is just an oversight—though Trump's on-again, off-again flirtation with David Duke makes it hard to know for sure. If it is just disorganization, does that make things any better? That's not exactly a vote of confidence in his ability to run a campaign. Or, y'know, the United States. Even worse, it may now be too late for Johnson to be removed from the delegate rolls.
The lesson: A Caucasian nationalist isn't just a guy who prefers caucuses to primaries.