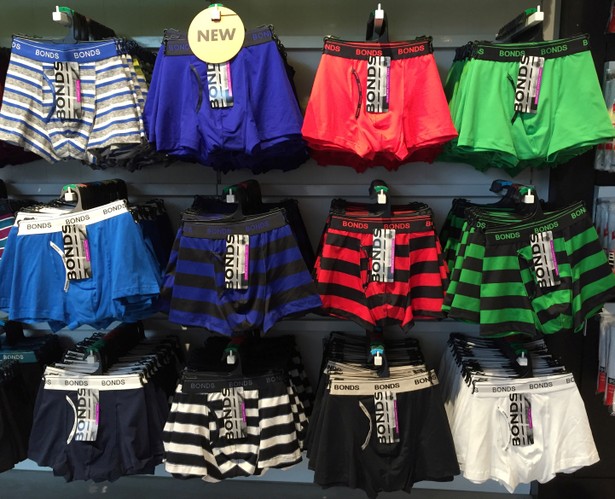 Most of the dress code rules that readers submitted after our callout related to a student's external appearance. But some schools didn't stop there. Here's one reader over Twitter:
@TheAtlNotes All girls private school strict uniform code even governed underwear - navy blue only. Hats, berets, abolished gloves in 1981.

— Jenna Sindle (@JennaSindle) March 23, 2016
Now, you may be wondering how a teacher would, um, know what color underwear a student is wearing. This high schooler used that to her advantage in her quest for underwear justice:
As a high school journalist, I was determined to bring about great change to the world. In the end, I really only made a small change. The dress code at my public school in San Diego (between 2001-2003) had a rule that I thought was ridiculous: "Underwear must be worn, but not visible." I understood the concept, but ... really? You were going to do panty checks to be sure that I was wearing underwear? I don't think so!

I went to several teachers and employees and asked, "If I told you I wasn't wearing any underwear, what would you say?" Most of them told me my question wasn't appropriate. I ran my story in the school paper about the rule being inane and, the next year, it changed: "Underwear must not be visible"—a much better rule, in my humble opinion. And while no one ever said my article was the reason, I'd like to think I had something to do with it.
In case you've felt inclined to pull a Captain Underpants, this school had it covered: