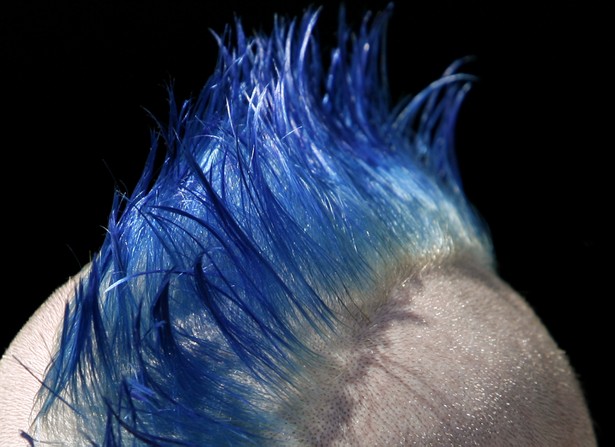 In response to Olga's callout for weird dress code rules, several readers share stories of hair regulation—restrictions on both length and color. Marcus couldn't have a mullet:
This was suburban Atlanta in the very late '80s. The Billy Ray Cyrus-style mullet was the trend (along with hair metal styles) for guys at the time, but the very conservative school board decided to pass a rule that boys' hair couldn't touch the collar. The rule was intended to force guys into the traditional conservative short haircut. The crazy thing was, the guy with the weirdest hairstyle at the school (a punk-rock devotee of Sid Vicious) used toothpaste to spike his equally long hair straight up or straight back so that it never touched his collar.

In any case, there was a school board meeting shortly after the rule was introduced and a large group of male students showed up to protest it, to no avail. Eventually the rule changed, long after I had graduated. It never did make sense in any of the traditional reasons for dress codes (distraction or provocative).
No mop top for John Ware: