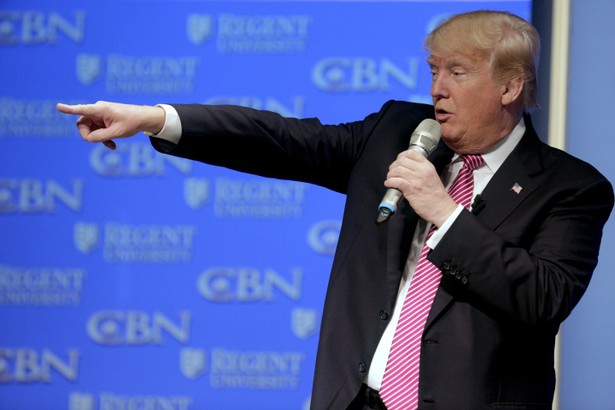 Third Time's A Charm?
Trump walked away from this week a three-time victor, after securing a win in the Nevada Republican caucuses. But following a heated exchange in Thursday's night debate, it's anybody's guess where the race is headed. Earlier this week, Ronald Brownstein detailed how Trump is "redefining the Republican party."
On the Democratic front, Clinton and Sanders are vying for the minority vote ahead of South Carolina's Democratic primary tomorrow and differing in their approaches, as David Graham explored in his dispatch from the state.
Next week, all eyes are on Super Tuesday when a host of states hold their contests, and delegate rules could affect the outcome.
The Oscars Are Coming, The Oscars Are Coming
Brace yourself: This Sunday, television networks break their best in celestial puns for the. night. of. the. year. The Oscars! It's basically Christmas, except with Leonardo DiCaprio (and you're not invited). Christopher rounded up his predictions, while Megan took on the infamous bags o' swag.
On more serious notes, Spencer wrote on new diversity statistics that reveal just how bleak the picture is, while Lenika covered "the missing piece" of the #OscarsSoWhite conversations. Readers started to debate the issue.
Meanwhile, updates from the small screen: ABC's Black-ish aired an episode on police brutality. Adrienne looked into Judd Apatow's new Netflix series, Love, and its so-called-nice-guy lead, Gus.
Like, Love, Laugh, Cry—on the Interwebs