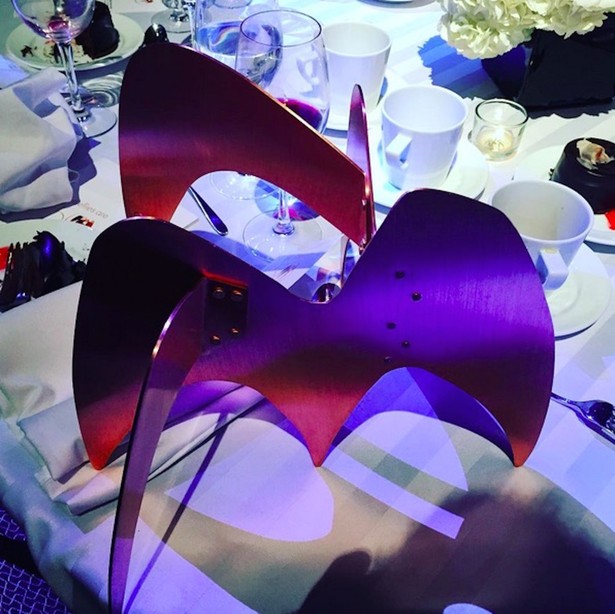 There's a ferocious race underway in Iowa, but we'd like to note another victory tonight. The American Society of Magazine Editors held its annual Ellie Awards ceremony, widely considered to be the most prestigious set of honors in the industry—and The Atlantic has won Magazine of the Year.
The award "honors magazines for editorial excellence as demonstrated in print and on digital platforms and for the quality and consistency of magazine-branded content and services produced by or associated with the publication." The other finalists were The Hollywood Reporter, National Geographic, New York, and The New Yorker.
Among this year's print highlights were our March cover story, "What ISIS Really Wants," Graeme Wood's magisterial look into the ideology of the world's most notorious terrorist group, which also became the most-read article of 2015; and Jeffrey Goldberg's harrowing "Is It Time for the Jews to Leave Europe?," for which he was nominated for a National Magazine Award in Reporting. In September, Greg Lukianoff and Jonathan Haidt's story "The Coddling of the American Mind" sparked a months-long special project focused on political correctness and college campuses (along with a nod from Barack Obama). And in October, Ta-Nehisi Coates's cover story "The Black Family in the Age of Mass Incarceration" was published alongside three original documentaries by Atlantic Video, response essays from Atlantic staffers and across the web, and archival documents related to the life and work of Senator Daniel Patrick Moynihan, who was a central figure in Coates's piece.
On the web, The Atlantic launched a redesigned site and rolled out a new Notes section, a home for debates and questions shared among our staffers and readers. Jeffrey Goldberg's reporting on the Iran deal included extended foreign-policy interviews with Obama and John Kerry, while Molly Ball profiled candidates on the election trail and Alana Semuels wrote about the effects of income inequality around the country. Our new Science section featured stories on everything from the galaxy to an ancient species of humans, and our visual team curated photography on topics from Syria to the Chinese art of the crowd.
In video, The Atlantic created original documentaries on the American prison system and one of the country's only slave museums; followed drone racers and tested the 32-hour work week; and continued its original series "If Our Bodies Could Talk." And the events team traveled the globe, hosting forums in New Orleans and L.A., London and Abu Dhabi, and right here in Washington, D.C.
Behind our print and digital operations are dozens of writers and editors, as well as designers, programmers, product managers, event organizers, and many others in the Atlantic family, all of whom played a role in earning this recognition. Credit is also due to you, the reader, for your loyalty, thoughtful comments, and steadfast support. Thank you, and onward.