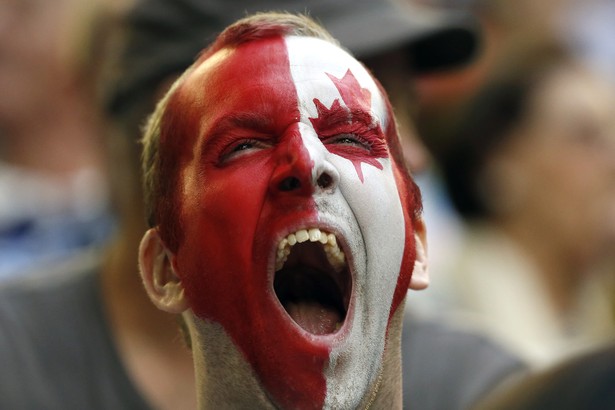 We heard from Americans posing as Canadians while traveling abroad, but how do Canadians feel about that? From a Canadian ex-pat living in Germany:
I'm Canadian and a teacher to boot. I know my country and have no reason to fake it. These days, I avoid traveling to hotspots where I could be accidentally mistaken for an American. Let's face it, your foreign policy is largely to blame for the current international climate. And I don't want to be inadvertently caught in the crossfire.
Another Canadian reader:
I lived in Europe for 12 years, and during my time over there, the one thing I noticed is how Canadians were much more in your face about their nationality than Americans. You could be almost certain that Canadians would have a Maple Leaf flag sewed onto their jacket or backpack. If that wasn't signaling enough, they would almost certainly announce their Canadian citizenship either directly or indirectly ("I'm from Toronto"). The funny thing was that I suspected their outwards displays of nationalist were more rooted in a dislike for Americans than a pride in Canada.
This Canadian reader says he was bought drinks after indicating he wasn't an American: