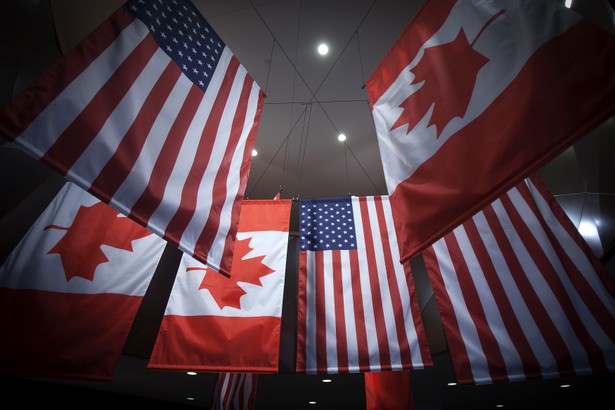 After my earlier note wondering whether Americans actually pretend to be Canadian while traveling, a few Americans wrote in sharing stories of foreign deception and their general experiences with their American identity while abroad. Here's an American ex-pat in China:
I have lived in China now for more than three years, and I absolutely do pretend to be Canadian sometimes. I only do it in rare instances when somebody asks me where I'm from, and I don't know where they're from (although to be perfectly honest, I often want to tell people I'm from Canada … especially with the rise of Donald Trump).

There was a time recently here where some guys were speaking a foreign language I did not recognize, and they asked me where I was from. I told them Canada. I did not know if they were from the Middle East, but I knew that Canada rarely goes to war with anybody, so I should be safe saying I'm from Canada (plus Canadians really are some of the nicest freaking people in the world). As it turned out, they were from Brazil—which itself has a complicated relationship with the United States. But I am sure it would have been fine. With as many countries as America has pissed off in its past and even in its present, I figured better safe than sorry.
This reader agrees on that last point:
@sarek29 @TheAtlNotes better safe than sowwrry (that's sorry in a Canadian accent. Joke would translate better in person)

— Jesse Metz (@jessejamesmetz) February 24, 2016
Here's another American whose tour guides told her to avoid that label:
American travelers pretending to be Canadian during the Bush years was definitely a thing! In the spring of 2008, my boyfriend (now husband) and I were studying abroad in the UK. We took advantage of cheap airfare to travel to Egypt during a school break.