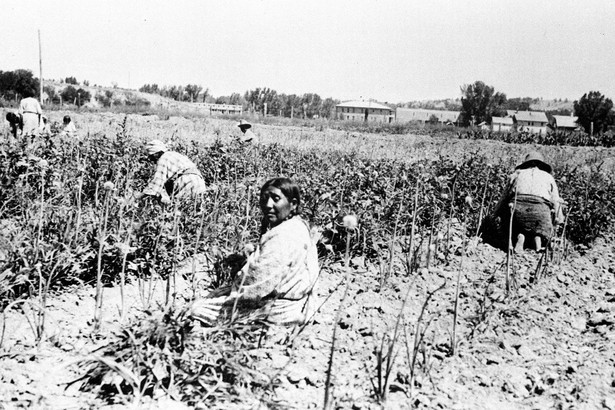 A reader, Sorn Jessen, responds to an earlier one who invoked Native Americans in his concern about the "very real possibility that white America would simply turn its back" on African Americans if reparations were enacted:
As someone who was raised on two different reservations, who joined the military out of high school, went to college afterward and even got a graduate degree before moving back, I must say I am tired of hearing Native Americans invoked as political footballs in the debate over reparations.

Seriously, I am absolutely tired of this. People mention indigenous poverty on the reservation as if somehow that means that social justice is a zero sum game. It's not and it never has been. To most Americans, indigenous people are an abstraction, reservations are places they go to gamble, and unless they have a piece of frybread at the American Indian Museum, they wouldn't ever think of indigenous folks as actual political actors. All of this makes me rather sad. The folks I know, love and care about are actual people. They have voices, they can speak for themselves, and they are still around to tell you about their stories of segregation and civil rights.

Look, for a long time I was rather angry at that line in "The Case for Reparations" where Ta-Nehisi says: "African Americans still remained—by far—the most segregated ethnic group in the country," when he's never been to a reservation in his life.