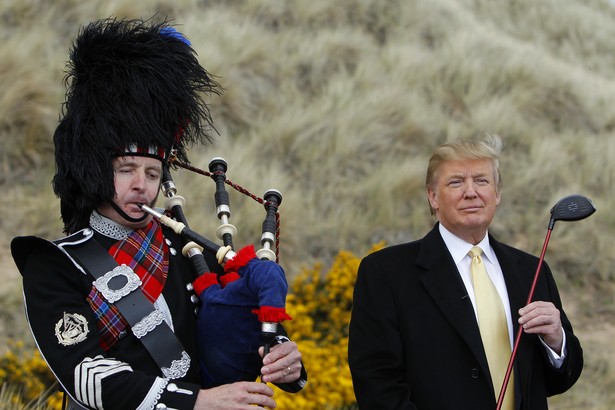 "As his first name suggests, he is the son of a Scottish immigrant, and I apologize for that," —Anne McLaughlin, a Scottish member of the British Parliament, on Donald Trump (pictured above at right).
"We wanted … to make sure that this was a place where people came to live, not die," —Charlene Boyd, who runs a nursing home that houses a preschool.
"This is my kryptonite, but this is her rocket fuel," —Jill Viles, who diagnosed her own rare genetic disorder, on the gene mutation she shares with an Olympic athlete.
(Previous quotes from our sources here)