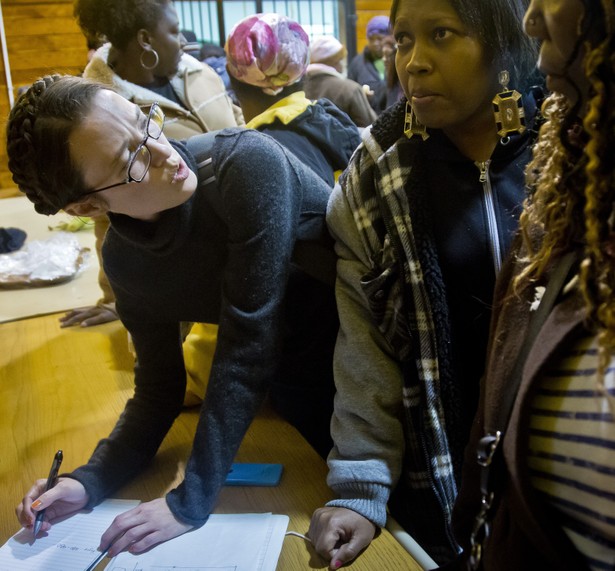 A reader writes:
Enjoying the recent Notes. One thing your reader alludes to is that it's much easier to study and argue about the "language surrounding poor health in an Indian slum" than the facts on the ground. I am not an academic, but in my own field, law, I am aware how much easier it is to work with words on the page and in law books than to get out and do the messy work with witnesses, etc.  

Similarly, it seems to be easier to catch someone—e.g., using the word "thug" to refer to protesters in Ferguson—and get that person fired than to actually do anything about relations between police and the black community or the long exclusion of many African Americans from the the fruits of American prosperity. I wonder if this easiness factor might play a bigger part than we imagine.
A reader who would probably agree with that sentiment is Andrew Chen:
First of all, thanks for keeping so much Dish-ness alive at The Atlantic, and for providing a forum for robust, intelligent debate. I'm a public interest lawyer currently under a two-year-fellowship to run a clinic for homeless youth in Los Angeles. Public interest lawyers tend to be a pretty liberal bunch; I voted for Barack Obama twice and am likely to vote for Bernie Sanders in the primary.

And yet I, too, have become increasingly frustrated and angry over time with the authoritarian tendencies of student activists on college campuses. For some reason, the Mizzou anti-journalist chants touched a nerve, and I put down my thoughts here.

TL;DR: The attitude evinced by these protestors shows that, philosophically, they seem to have abandoned any belief in the individual worth or dignity of those who disagree with them. This is not only morally repugnant, but is also probably going to doom the progressive movement in the long run (which to me, is terrifying).
From the reader's long and excellent post:
Put simply, political capital is a thing. There is only so much time, media attention, and political will to get things done.