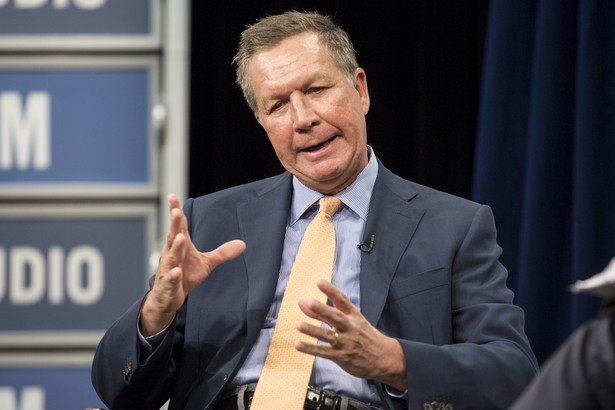 The candidate: John Kasich
The gaffe: At a town hall at the University of Richmond, Kasich responded to a student waving her hand to ask a question—about border security, it turned out—by cracking, "I'm sorry, I don't have any Taylor Swift concert tickets." It turns out she works for the campus paper, The Collegian, where she wrote a scathing column: "I didn't go to a town hall forum for Taylor Swift tickets, Gov. Kasich. I went because it's my civic duty to be an informed voter. Please start treating me like one." Weirdly, he also told another female student, "I'm sure you get invited to all of the parties."
The defense: John Kasich loves Linkin Park and hates the Roots, so maybe no one should take his comments about music too seriously.
Why it matters (or doesn't): Kasich has positioned himself as a bold truthteller, willing to tell the Republican base what it doesn't want to hear. But that's a risky strategy, and gratuitously alienating other important voter demos—young people, Taylor Swift fans—makes it riskier.
The moral: Dear John, I see it all now that you're gone. Don't you think I was too young to be messed with?