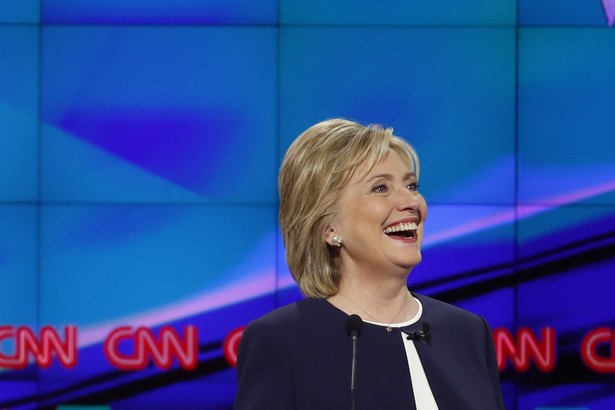 The candidate: Hillary Clinton.
The gaffe: Asked to name the enemy she was most proud of late in Tuesday's Democratic debate, Clinton answered: "Well, in addition to the NRA, the health insurance companies, the drug companies, the Iranians—[pausing for laughter]—probably the Republicans." As Charles Cooke explains, declaring the entire opposition party your enemy makes it tough to run as a uniter.
The defense: Hey, who are we kidding? The line was played for laughs, but she's probably being honest. She and many Republicans do probably consider each other enemies.
Why it matters (or doesn't): It's probably not bad politics in the Democratic primary. All night, Clinton tried to turn the conversation away from disagreements within the party and toward the broader difference with the GOP. But it could be used against her in a general election.
The moral: Don't be your own worst enemy.