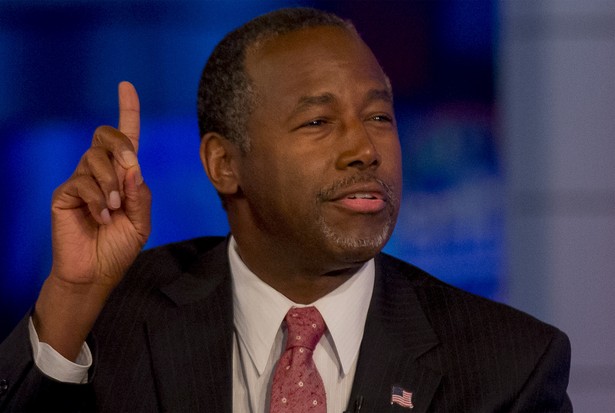 The candidate: Ben Carson. Welcome back, doctor!
The gaffe: On CNN Thursday, Carson was asked about a passage in his book A More Perfect Union suggesting that gun regulation during 1930s Germany meant Jews couldn't resist the Nazis. The Republican candidate didn't flinch: "I think the likelihood of Hitler being able to accomplish his goals would have been greatly diminished if the people had been armed. There's a reason these dictatorial people take the guns first."
The defense: What Carson is saying here may be new to many viewers, but it's an idea with a long history in conservative media. (Here's a version from National Review, for example.) Many on the right argue that a better armed populace might have resisted the Nazis.
Why it matters (or doesn't): Understandably, many people find this argument offensive, in part because it implies Jews didn't do enough to defend themselves. Moreover, experts from historians to the Anti-Defamation League have rejected the idea as factually baseless. The gaffe also cements Carson's penchant for poorly considered remarks—comparing the U.S. to Nazi Germany elsewhere, or likening ISIS to the Founding Fathers.
The moral: You know who else misinterpreted history to further his ideological goals?