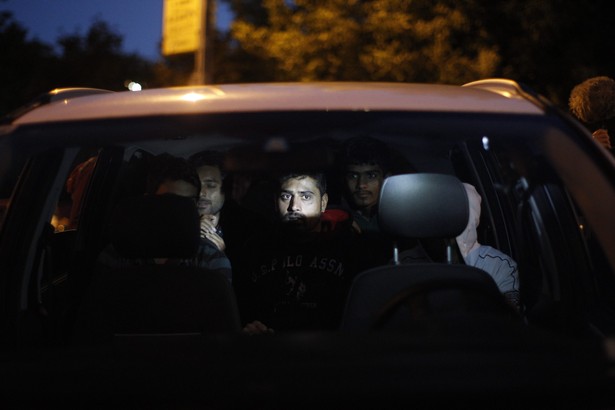 Over the past week, public attitudes towards refugees pouring out of Syria have begun to shift dramatically. Today, leaders in France, Germany, and Britain announced that their countries would step up their efforts to take in refugees:
President François Hollande of France announced on Monday that his country would take in 24,000 asylum seekers over two years, Britain said it would take in 20,000 refugees from Syria, and Chancellor Angela Merkel said Germany would set aside 6 billion euros, about $6.7 billion, to deal with the crisis.
Much of the coverage is about the massive scale of the dislocation: "waves" of asylum-seekers flowing into European countries in a "relentless stream." But journalists have also given us several powerful glimpses from the view of individuals affected by the crisis.