You might be a hipster if you're mistaking abstraction for transcendence.
Here's the latest installment of "The Good Word," the bimonthly column in which our crossword editor, Caleb Madison, takes a deep dive into some of his favorite puzzle entries. Did someone forward you this newsletter? Sign up here.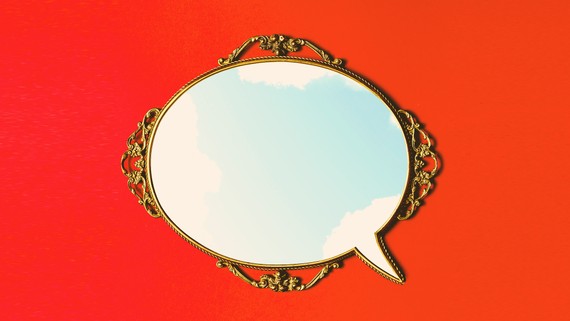 Perhaps no morpheme has been more crucial to understanding the current cultural moment than meta. I first remember hearing it in high school, an echo across the East River from Brooklyn during the Obama-era hipster boom. On a basic level, meta meant recursive or self-referential—like a warning sign warning you about warning signs or a coffee-table book about coffee tables. But in the 2010s, it also came to signify coolness. To be meta was to flex your self-awareness for social currency, to demonstrate proficiency in the language of smirky dissociative irony that was the trendy cultural refuge from the massive information shitstorm (think: "Thrift Shop" and Deadpool). The word became ever more ingrained in the national consciousness until, in what felt like a culmination of its journey, the primary social-media company responsible for stirring up said shitstorm announced that it was rebranding itself with the word.
Most Popular on The Atlantic