Today's must-read: Growing up when you can't stop growing
One Story to Read Today highlights a single newly published—or newly relevant—Atlantic story that's worth your time. Did someone forward you this newsletter? Sign up here.
The writer Benjamin Markovits is tall. Very tall. Six foot 6, to be precise—Michael Jordan's height, and also the standard height of a doorway. In this funny and poignant essay, Markovits describes why being tall is a little like having a puppy, and asks what happens to your personality when "you can't help outgrowing everybody around you."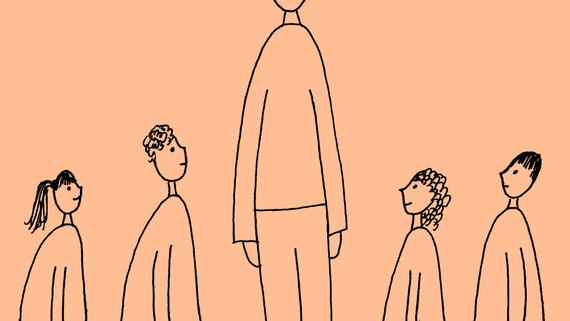 I used to have a recurring dream about a person; sometimes he was a friend, at others he may have been me, who couldn't stop growing. At first, he had to duck under doorways, then crouch under ceilings. Later, he couldn't go inside at all and eventually grew so tall that I couldn't even really see his face. The feeling the dream left behind when I woke up was of a kind of lingering leave-taking—he was saying goodbye because he had become unreachable.