Today's must-read: Is the device worth all the stress?
One Story to Read Today highlights a single newly published—or newly relevant—Atlantic story that's worth your time.
When our science writer Katherine J. Wu got a CO2 monitor, she was hopeful that she'd be able to easily improve the air quality in her apartment. That wasn't the case: Wu quickly realized that she had little control over her apartment's air pollution, despite trying all the methods she could think of to bring CO2 levels down. In a new essay that's both hilarious and useful, Wu describes her efforts to make the measuring device happy, and explores whether the benefits of having a CO2 monitor in your home are worth the stress.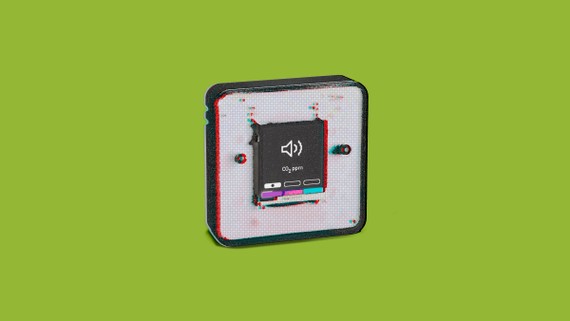 A few weeks ago, a three-inch square of plastic and metal began, slowly and steadily, to upend my life.
The culprit was my new portable carbon-dioxide monitor, a device that had been sitting in my Amazon cart for months. I'd first eyed the product around the height of the coronavirus pandemic, figuring it could help me identify unventilated public spaces where exhaled breath was left to linger and the risk for virus transmission was high. But I didn't shell out the $250 until January 2023, when a different set of worries, over the health risks of gas stoves and indoor air pollution, reached a boiling point. It was as good a time as any to get savvy to the air in my home.