The Atlantic's happiness columnist on why gratitude is a practice, not a feeling
Here's the latest installment of "How to Build a Life," the weekly column in which Arthur C. Brooks tackles questions of meaning and happiness. Enjoy.
P.S. You're getting this email a day early due to Thanksgiving. We hope you enjoy the holiday, and we'll be back to our Thursday schedule next week.
Enjoy unlimited access to The Atlantic's rigorous reporting, bold ideas, and beautiful writing—plus many other exclusive benefits—when you subscribe today.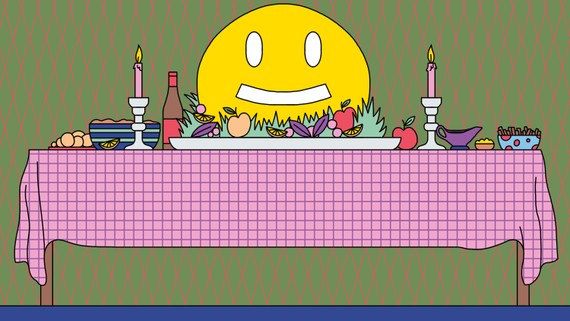 How to Be Thankful When You Don't Feel Thankful
Thanksgiving was first proclaimed as a national celebration on October 3, 1789, by President George Washington. He declared "a day of public thanksgiving and prayer to be observed by acknowledging with grateful hearts the many signal favors of Almighty God especially by affording them an opportunity peaceably to establish a form of government for their safety and happiness." Sometimes, though, you just don't feel grateful.
Most Popular on The Atlantic