The Atlantic's happiness columnist offers cures for unhealthy romantic habits
Here's the latest installment of "How to Build a Life," the weekly column in which Arthur C. Brooks tackles questions of meaning and happiness. Enjoy.
(Did someone forward you this newsletter? Sign up here.)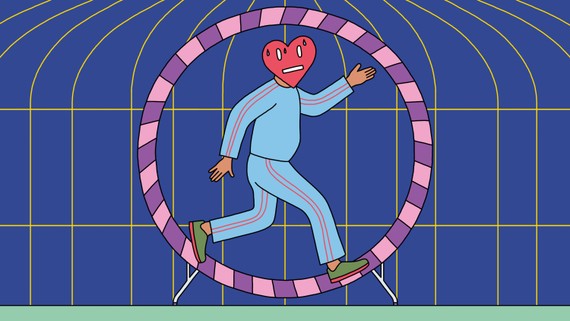 Single people often lament that finding someone to date is hard. According to data from the Pew Research Center, 75 percent of daters say so. And when they fail to find the right person, too many people end up dating the wrong one. Some complain that they are suffering "Groundhog Day Syndrome" in dating: following the same failed pattern, over and over, because the people they are attracted to are not good mates—prospects who, for example, are already in a relationship, have unmanaged addictions, or are abusive.
Most Popular on The Atlantic