What You Should Be Reading This Summer
20 books to match some warm-weather moods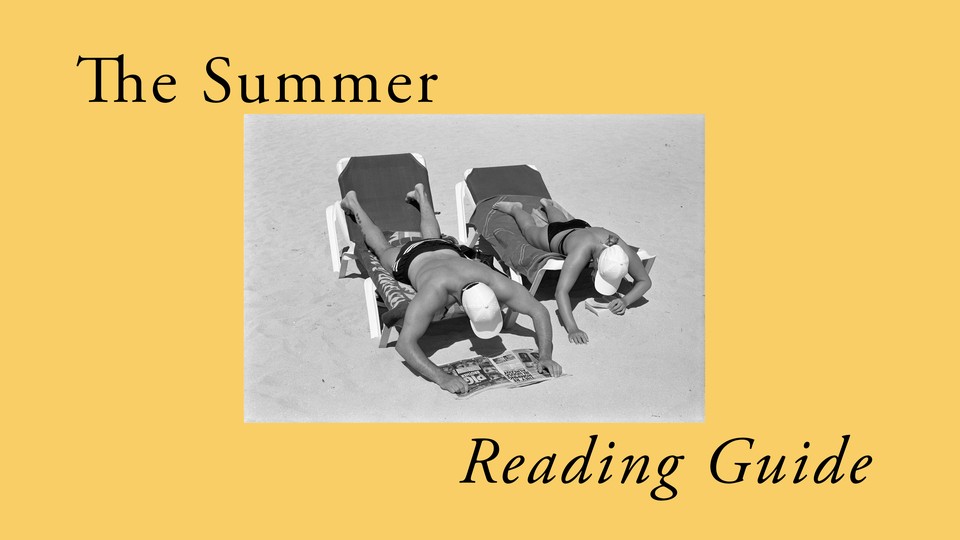 This is an edition of the revamped Books Briefing, our editors' weekly guide to the best in books. Sign up for it here.
Our summer reading guide is now live! This is our annual feature in which The Atlantic's writers and editors get a chance to play that slightly pushy character at the backyard barbecue who practically screams out, "I just finished this book, and you need to read it! Right now."
First, here are four new stories from The Atlantic's books section:
My own most evocative memory of reading during the summer comes from just after my sophomore year in college, when, instead of going home, I stayed at school and worked as a campus janitor. I'd just broken up with my high-school girlfriend, which is possibly a relevant part of this story. The job, which entailed cleaning toilets and making up dorm bunk beds, gave me just enough money to rent a room in an old purple Victorian house with a big porch perfect for drinking beer and brooding. I was not very good at being a janitor. Mostly, I snuck off any chance I got, finding quiet corners where I could steal away with a book.
I had just discovered Philip Roth, and, with access to the school's library, I tore through his oeuvre, from Goodbye, Columbus all the way to Sabbath's Theater (which remains my favorite). This was 1996, and Roth was on the cusp of a late, great streak of novels that began with American Pastoral, published the following year. I would crouch down beside the big trash bins behind the cafeteria and read, work on perfecting my hospital corners in an empty room and then plop down on the bed and read, offer to go back and pick up another mop but stop under a tree and read. Roth's voice, reveling in all of his extravagant human frailties, was like nothing I'd ever encountered—all those page-turning rants, funny and rage-filled. I probably should have taken my time with each novel—I particularly remember sprinting through all of the Zuckerman Bound books in a week. But part of the joy, part of the summer-reading joy, was the devouring.
Our writers and editors made their selections in this same spirit, choosing books that allowed them to lose themselves completely. That's the thing about the titles we gravitate toward in the summer: Even though school is long over for many of us, those warm months can feel like time out of time, when we can give ourselves over to reading that is the opposite of homework.
The list is organized according to mood, whether a desire to take a deep dive into one topic or to be transported elsewhere. Let our writers buttonhole you. Sophie Gilbert will insist that you revisit the gem that is Anita Brookner's Hotel du Lac. Franklin Foer will tell you why you should spend your beach time reading about postwar Germany in Harald Jähner's Aftermath (a time of "one-night stands and wild dance parties," apparently). And James Parker won't rest until you pick up and appreciate the "fizzing-brained" prose of Don Paterson's new memoir, Toy Fights. Each recommendation will urge you toward pleasure—it's the summer, after all. Enjoy!
---
---
What to Read
The Summer Book, by Tove Jansson (translated by Thomas Teal)
The Summer Book is shelved in the children's section at my local library, but don't be fooled by the simplicity of its prose: The novel is painfully profound when it comes to aging and death. Grandmother and young Sophia spend their summers on an island in the Gulf of Finland, making up tales about long-tailed ducks, exploring caves, and arguing about God. Life has an easy, elemental rhythm—the book is composed of vignettes that seem to take place almost outside of time—and yet the story is colored by Grandmother's dizzy spells and reliance on medication. The dead forests, mossy granite, and distant boats are described with the sharpness of lived experience: Jansson herself lived for half of each year on a similar island. Through her characters' eyes, she conjures the care that stems from decades rooted in a single place, creating an unsentimental yet intimate portrayal of a home.  — Chelsea Leu
From our list: Eight books that will take you somewhere new
---
Out This Week
📚 Women We Buried, Women We Burned: A Memoir, by Rachel Louise Snyder
---
Your Weekend Read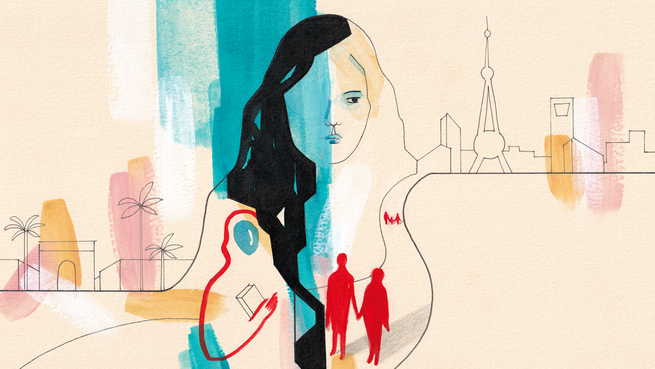 "I worked on my debut novel, Holding Pattern, in my off-hours. As its main characters, Marissa and Kathleen, collided on the page, their mother-daughter relationship unconsciously began to resemble my own. Their bond is strangled by the narratives they've internalized about each other and cleaved by cultural difference—though always resuscitated by love. But the book is in English, so my mom won't be able to read it. I've essentially written a love letter that the recipient can't decipher."
---
When you buy a book using a link in this newsletter, we receive a commission. Thank you for supporting The Atlantic.