A Pulitzer for 'We Need to Take Away Children'
The Atlantic's Caitlin Dickerson won the 2023 Pulitzer Prize for Explanatory Reporting, and two other staff writers were named finalists.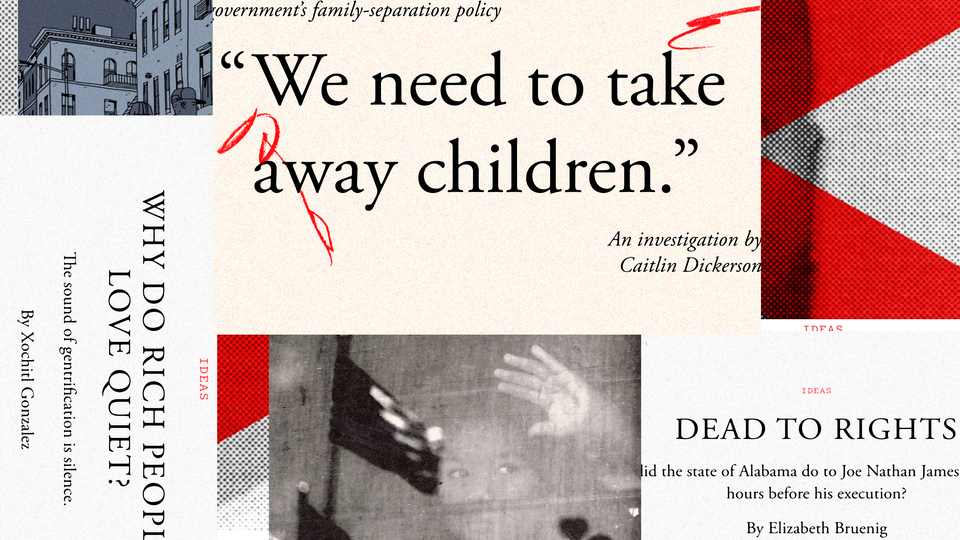 This is an edition of The Atlantic Daily, a newsletter that guides you through the biggest stories of the day, helps you discover new ideas, and recommends the best in culture. Sign up for it here.
Today, The Atlantic's Caitlin Dickerson won the 2023 Pulitzer Prize for Explanatory Reporting, and two of our staff writers were named finalists. I'll say a bit more about these journalists' extraordinary work below.
First, here are four new Atlantic stories that are worth your time:
---
A Pulitzer for a Consequential Story
Once again, I am seizing temporary control of this newsletter from Tom Nichols to share with you some exciting news about The Atlantic: Our staff writer Caitlin Dickerson has won the 2023 Pulitzer Prize for Explanatory Reporting for her definitive account of the secret Trump-administration policy that separated migrant children from their parents. And more good news: Staff writer Elizabeth Bruenig was named a finalist for the Pulitzer Prize for Feature Writing, and Xochitl Gonzalez was a finalist for the Pulitzer Prize for Commentary. This is the third consecutive year that The Atlantic has won a Pulitzer Prize, and earlier this spring, we received the National Magazine Award for General Excellence, the top prize of the American Society of Magazine Editors, for the second year in a row.
Caitlin's story, one of the longest and most complicated pieces of reporting The Atlantic has published across its 166-year history, has its origins in 2017 and 2018, when she was still a reporter for The New York Times, uncovering evidence that the Trump administration was forcibly separating migrant children from their parents. The reporting of Caitlin and others eventually forced the government to admit that the program existed. But, as Caitlin writes, "we knew that the full truth about how our government had reached this point still eluded us."
Knowing that there was still so much more to uncover, I asked Caitlin to join The Atlantic in order to tell the full truth of this callous policy. She conducted more than 150 interviews over the course of her 18-month investigation, and she reviewed tens of thousands of internal documents—some of them leaked to her, others turned over by the government only after a multiyear lawsuit supported by The Atlantic. Though rebuffed in many of her attempts to reach Trump-administration sources—as well as current staff at the Department of Homeland Security, the Department of Health and Human Services, and the Justice Department—Caitlin persisted and, over time, persuaded scores of them to go on the record. She chased former Trump-administration officials, door-stopping them when necessary. She conducted interviews, unprecedented in their depth, with top Trump-administration officials, including Kirstjen Nielsen, the former secretary of homeland security. She spoke with one of only two on-the-ground witnesses to the separations ever to talk on the record.
Caitlin was able to counter the constant denials, lies, and gaslighting of certain members of the Trump administration by discovering the truth behind their obfuscations. And she cut through thickets of bureaucracy and federal immigration rules to uncover what actually happened—to the point where, incredibly, she sometimes had to explain to certain government officials the origins and consequences of their own policies. From this, Caitlin—with the support and guidance of her editor, Scott Stossel—wrote the definitive narrative of how this cruel Trump-era policy came to be. And she revealed how it would be reinstated if Trump is reelected.
About Elizabeth Bruenig's work, which has earned her a place in the pantheon of our profession's greatest investigative journalists: Her reporting has captured the brutal reality of the death penalty in America—and led Alabama to impose a temporary moratorium on executions. I think about Liz's work the same way I think about Caitlin's: indispensable, eloquent, brave. Liz's run of groundbreaking coverage began last summer, when she attended the autopsy of Joe Nathan James, whom Alabama had executed several days earlier. Liz reported that James's body was a testament to what he'd endured: not merely death but a brutal, torturous end, his arm sliced open multiple times in an apparent effort to establish venous access via "cutdown"—a procedure not allowed by Alabama's own death protocol. Had Liz not been present for that autopsy, evidence of the state's efforts would have quite literally been buried.
Liz's reporting on James's fate opened dramatic new lines of reporting. Alabama had previously rebuffed all of our requests to attend executions as press. What it could not deny were requests from death-row inmates themselves, who started listing Liz among their personal witnesses. Alabama went to extraordinary lengths to prevent Liz from reporting on this story—not merely by trying to prevent her from witnessing executions, but apparently by going so far as to set up a cellphone-jamming tower outside Holman prison to prevent inmates from texting with her on the phones they hid from prison authorities. Liz's stories are worth reading and rereading. Her reporting will change the world.
And there's Xochitl Gonzalez, whose writing catalogs with moral force, intimate eloquence, and unexpected humor the ways in which inequality shapes identity, and how gentrification warps the physical and emotional terrains of our lives. One of Xochitl's particular talents is bringing to life economic and political issues such as gentrification. She is brilliant at describing what gentrification feels like. It's not just about rent and real estate; it's more personal and visceral than that. In "Why Do Rich People Love Quiet?," she describes gentrification as a sonic phenomenon—silence as something expected from and imposed on working-class communities by wealthier newcomers.
Days like today remind me that I work with the most talented corps of journalists in America. We're grateful for your support.
Related:
---
Today's News
President Joe Biden will meet with House Speaker Kevin McCarthy and other congressional leaders this week about the debt limit.
A driver allegedly plowed his car into 18 pedestrians at a bus stop in Brownsville, Texas.
Iran executed two men for blasphemy. Last year, the number of executions in the country rose by 75 percent.
---
Dispatches
Explore all of our newsletters here.
---
Evening Read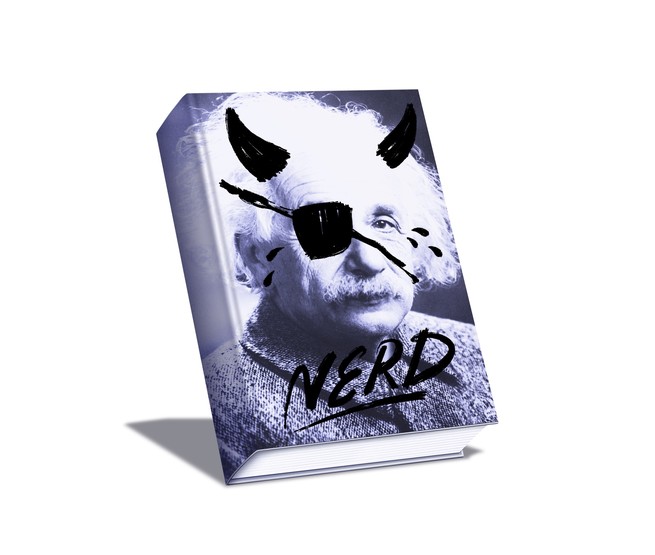 My High-School Haters
By Paul Greenberg
One spring morning, high-school students started tweeting at me.

"@4fishgreenberg, when is the last time you have eaten Bluefin Tuna?"

Another wanted to know about the "most unique places you have been on your studies/fishing trips." A science teacher had assigned my book Four Fish and found me on social media. She'd had the clever idea that it might be fun for her students to "engage" with a real author online. Because a whole classful of book purchases makes my publisher happy, I dutifully tweeted back.

But then the bad tweets came.
More From The Atlantic
---
Culture Break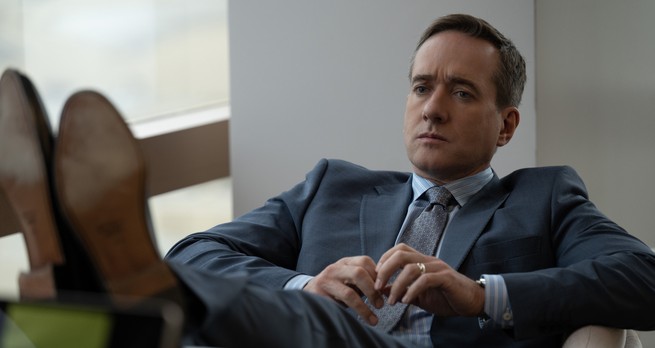 Read. "Disaster," a new poem by Tsitsi Jaji.
"He hugs the loving tree, ever literal. / My first betrayal was birthing him."
Watch. The most recent episode of Succession (streaming on HBO Max), which highlights the sad, sad life of Tom Wambsgans.
Katherine Hu contributed to this newsletter.