A New Way to Unstick Your Mind
A conversation with Hanna Rosin about road-testing ideas on the new Radio Atlantic podcast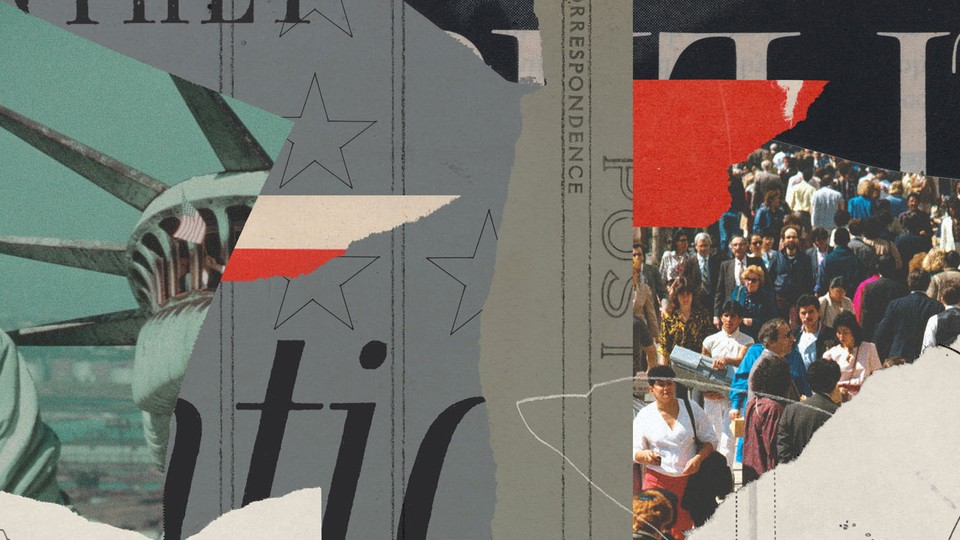 Subscribe here: Apple Podcasts | Spotify | Stitcher | Google Podcasts | Pocket Casts
This is an edition of The Atlantic Daily, a newsletter that guides you through the biggest stories of the day, helps you discover new ideas, and recommends the best in culture. Sign up for it here.
Today we relaunched The Atlantic's flagship podcast, Radio Atlantic, with a new host: senior editor Hanna Rosin, a former Atlantic writer who went on to become the editorial director for audio at New York magazine. "There's this phrase someone said to me recently: road-testing ideas, like you would road-test a car," Hanna says in the trailer for the new podcast. "You run them through the dirt, see if they can stand up to actual real-world conditions." I called Hanna to talk about what road-testing ideas will look like on Radio Atlantic, and what America's national conversation is missing.
First, here are four new stories from The Atlantic:
---
Rules of Debate
Isabel Fattal: In the podcast trailer, you reflect on your past as a champion high-school debater, and how the experience shaped the way you scrutinize ideas. Explain.
Hanna Rosin: I have an extremely conflicted relationship with my debate past, because winning is fun, but over many years, I came to distance myself from that mercenary way of approaching ideas. The upside of debating is that it keeps you nimble—someone throws ideas at you, and you can look at them from every angle and find the opposing side. It keeps your mind flexible and not rigid, and it teaches you a rigorous discipline of picking things apart. The downside of it is, if you're not careful, you can lose a sense of what you actually believe. It can seem like a game. If you go too far down that path, you lose a sense of what's important, what the boundaries are.
Isabel: How do you approach debating now?
Hanna: I no longer think of debate as a game. The way debates are happening in our country right now, everything's on the table. I feel very nervous about treating it as fun. There are a lot of things being brought back to the table that I thought were completely settled. And there are also forms of debate that used to be completely off the table. If we had made up facts when I was a high-school debater, we would have been kicked out of the league. The whole thing has gotten chaotic and reckless.
The good part of this new world of debate is that the doors are much more open for a lot more people to participate. The bad part of it is that we haven't established any rules at all. We haven't established rules about what's true and not true, what is allowed to be up for debate and what isn't, and what the tone can be that stays on the right side of respectful. Right now it's just a free-for-all. That needs to be figured out.
Isabel: How does your thinking about the state of debate play into the new Radio Atlantic?
Hanna: This is a thinking-out-loud podcast. I'm very open to having people on the podcast change my mind in the moment. I like to enter a room and have a fixed idea about something, and then somebody changes my mind about the idea. I'm not especially attached to being the absolute authority on the thing. I know what the rules of journalism and facts are, but I don't actually know what the rules of debate are. I don't even know what my own new rules of debate are. So I would like to use this podcast to figure that out.
Isabel: How do you think about the exchange of ideas in podcasting, in particular? What might Radio Atlantic do differently?
Hanna: I think the podcast world divides into two categories. One category is clubby—you're already in the club, we believe the same things and it's affirming, and it's nice to be in a space with people who you consider like-minded. And the other form is neutral: You yourself as the host are just letting the expert lay out their case.
With Radio Atlantic, I'm trying to do neither of those things. I definitely will come in with a position, and hopefully that position will be clear and I will articulate it. Sometimes that position will be aligned with the person I'm talking to, and sometimes it won't. To me, the momentum of this particular podcast comes from movement—movement in my own position or ideas. You start in one place with an idea or an insight, and you have your curiosity drive you to some totally different place.
Isabel: What are some topics you'll cover on the show?
Hanna: Our first episode is basically me trying to feel what Anne Applebaum and Jeff Goldberg feel in their Ukraine cover story, because I'm sort of sheepishly admitting that I've stopped paying attention. I'm not necessarily resistant—I'm just being honest about the fact that I don't feel it in the way I did at the beginning of the war, which is probably true of a lot of people. I'm trying, in the studio, to see what they see and feel what they feel.
Another conversation we're going to have is about social media and teens. There's so much debate now about whether social media is causing the rise in teen depression. I feel like the conversation has, for almost 10 years, run back and forth from hysteria to "no big deal." And so my aim in conversation is to actually understand, What do we know? What literally, specifically, do we know? What social media, which teens, how does it affect them, who exactly is vulnerable? And the show does have some narrative elements too, exploring the consequences of ideas on people's lives.
Listen:
---
Today's News
Governor Ron DeSantis's campaign launch on Twitter Spaces crashed, delaying his announcement by almost half an hour yesterday.
The leader of the Oath Keepers, Stewart Rhodes, was sentenced to 18 years in prison on charges of seditious conspiracy on January 6th, 2021.
The Supreme Court ruled that the Clean Water Act does not allow the EPA to regulate discharges into some wetlands, curtailing the agency's ability to address water pollution.
---
Dispatches
Explore all of our newsletters here.
---
Evening Read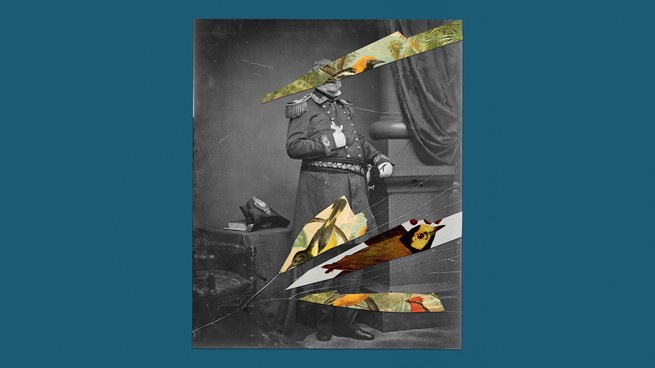 The Fight Over Animal Names Has Reached a New Extreme
By Ed Yong
Stephen Hampton has been watching birds for more than 50 years, and for almost all of that time, he thought nothing of names like Townsend's warbler or Anna's hummingbird: "They were just the names in the bird book that you grow up with," he told me. Then, a few years ago, Hampton realized how Scott's oriole—a beautiful black-and-yellow bird—got its name.

Darius Couch, a U.S. Army officer and amateur naturalist, named the oriole in 1854 after his commander, General Winfield Scott. Sixteen years earlier, Scott dutifully began a government campaign of ethnic cleansing to remove the Cherokee people from their homelands in the Southeastern United States. His soldiers rounded up Cherokee, separated their families, looted their homes, and crammed them into stockades and barges, where many of them died. Thousands of Cherokee, including Hampton's great-great-grandfather and dozens more of his ancestors, were forced to move west along the Trail of Tears. Scott's oriole is a monument to a man who oversaw the dispossession of Hampton's family, and saying its name now "hits me in the gut, takes my breath away," Hampton, who is a citizen of the Cherokee Nation, wrote in 2021.
---
More From The Atlantic
---
Culture Break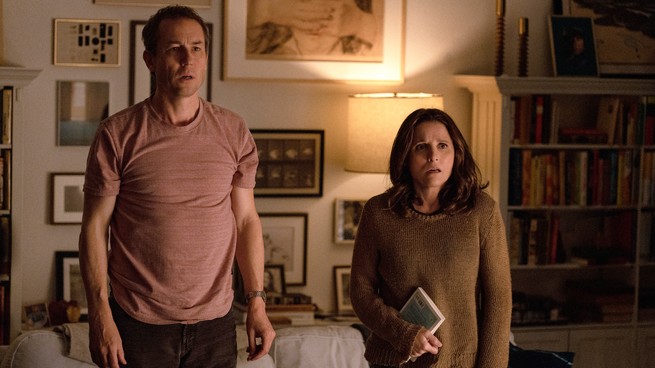 Watch. You Hurt My Feelings (in theaters now), about a writer who finds out that her husband doesn't like her novel manuscript, is a hilarious anxiety spiral.
Listen. To a collection of highlights from May's most popular Atlantic articles, presented by Hark.
---
P.S.
If you're looking to sharpen your own debating muscles, last year, another debate champion recommended 10 books that taught him how to argue.
— Isabel
---
Katherine Hu contributed to this newsletter.