Why Adolescence Feels So Intense
Coming of age is a time of excitement, indignity, and lots of feelings.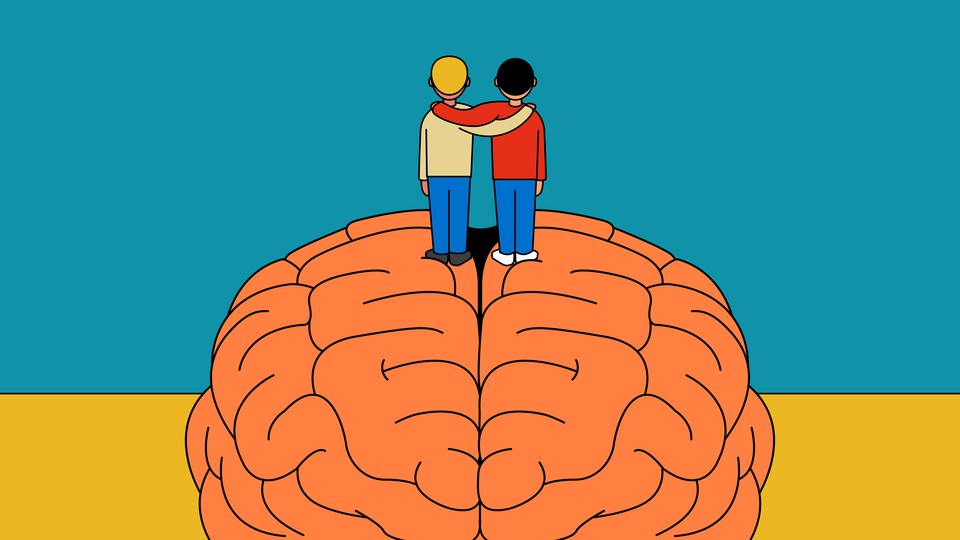 This is an edition of The Wonder Reader, a newsletter in which our editors recommend a set of stories to spark your curiosity and fill you with delight. Sign up here to get it every Saturday morning.
"Middle school is all about lunch," the writer Lydia Denworth once heard a fellow parent say. When her son started middle school a month later, she realized the parent was right. In many schools, lunch "is the time of day when preteens have the most agency," Denworth notes. "It is why the movies are filled with so many scenes of anxious children holding a tray and not being sure where to sit."
The image of an anxious preteen holding a tuna sandwich (at least in my case, it was always a tuna sandwich) is a helpful descriptor of adolescence: The most everyday aspects of life are imbued with tremendous emotional intensity. No wonder many of us took comfort in stories about young people feeling those same big feelings.
Some of those stories came from the writer Judy Blume, and specifically her novel Are You There God? It's Me, Margaret. Blume does not call this book a young-adult novel; instead, she told my colleague Amy Weiss-Meyer, she was writing for "kids on the cusp." Almost-12-year-old Margaret loves tuna fish, worries about fitting in with her new friends, and wonders when she'll finally get her first period. Millions of readers like me have turned to Margaret since it was published in 1970, and this weekend marks the release of a movie based on the book.
Today's reading list explores the indignities and excitements of life "on the cusp." The definitive factor, to me, is the vulnerability with which adolescents bravely enter the world each day. When I met Blume in her Key West bookstore in 2020, tears sprang to my eyes. This could be because she's a writer whose work means a lot to me, but I think it was also something more: Seeing her, I was immediately transported to the moments I first read her work, to a time when tears and sweat and joy and rage sprang forth, uninvited, over and over again.
---
On Adolescence
The Outsize Influence of Your Middle-School Friends
By Lydia Denworth
The intensity of feelings generated by friendship in childhood and adolescence is by design.
By Amy Weiss-Meyer
A new generation discovers the poet laureate of puberty.
"Popular" Kids Aren't That Special
By Joe Pinsker
They do play a role in setting a school's norms—but kids' parents and close friends have more sway. (From 2019)
---
Still Curious?
---
Other Diversions
---
P.S.
In 2018, my colleague Julie Beck did a great interview with Bo Burnham about his movie Eighth Grade. I'll leave you with his description of that particular year of life: "I think eighth grade is a time where your self-awareness is just flicked on like a light," he told Julie. "All of a sudden you look at yourself and you're like, 'Oh my God, have I been this the whole time?' And then you're trying to build a parachute as you're falling.
"There's a transparency to the way the kids socialize at that age that I think is very beautiful. Who you are, who you're trying to be, and how you're trying to be it are all very clean and clear and visible. You're not really fooling anybody."
— Isabel