Trump's Authoritarian Playbook
The former president and his minions are endangering a judge's family.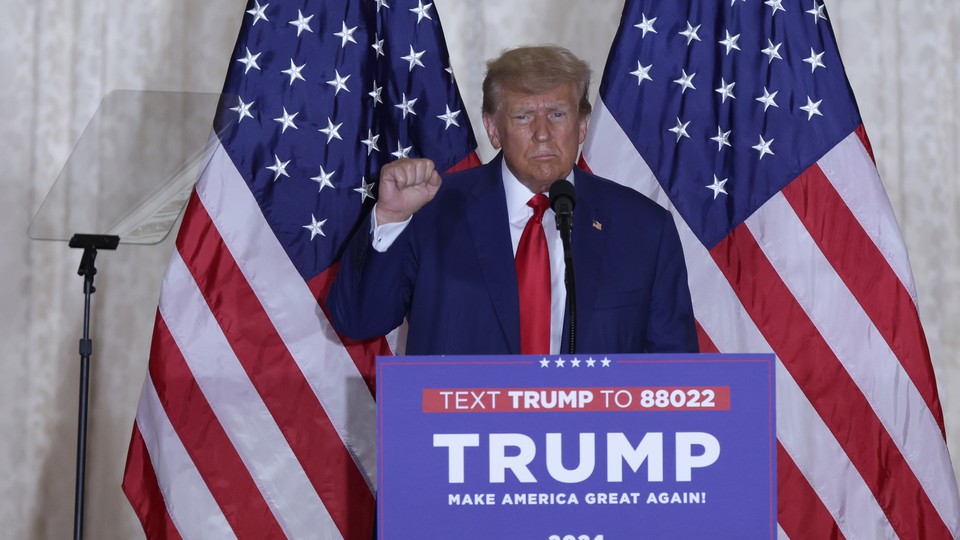 This is an edition of The Atlantic Daily, a newsletter that guides you through the biggest stories of the day, helps you discover new ideas, and recommends the best in culture. Sign up for it here.
After his arraignment in New York, a weary Donald Trump returned to Mar-a-Lago, where he made a rambling and disjointed statement. (To call it a "speech" would be too generous.) There was almost nothing notable in it, with one dangerous exception: Trump's obvious attempt to intimidate the judge presiding over his criminal trial.
But first, here are three new stories from The Atlantic.
---
A Brazen Move
Lawyers are already arguing about the now-unsealed indictment in the Manhattan case against Donald Trump. As a layman, I thought the indictment documents laid out a clear story about Trump's behavior. But there's a long way to go before a judge or a jury resolves any of it.
Trump, for his part, didn't dwell on the case when he returned to his safe space in Florida. He spoke for only about 25 minutes, which is usually just the amount of time it takes him to clear his throat. But in that short time, he talked about everything—and I mean everything.
There were the usual cries of "Russia Russia Russia" and "Ukraine Ukraine Ukraine," which Trump now tends to repeat as a kind of ritual invocation without context. He went off about the Georgia investigation involving his call to Georgia's Secretary of State Brad Raffensperger looking for more votes in the 2020 election, referring to that call as "even more perfect" than the call to Ukraine that helped get him impeached. He railed against the "lunatic" Special Counsel Jack Smith, who is overseeing the probes into Trump's handling of classified documents and his attempts to overturn the 2020 election results, and called the former investigation the "boxes hoax." He even went after the U.S. National Archives and Records Administration, which he called "a radical-left troublemaking organization." If you've ever wondered why America is in trouble, you need look no further, apparently, than those unruly Trotskyite archivists.
As usual, Trump's histrionics would be comical if the stakes were not so high. He is the leader not only of the Republican Party but of a cult of personality that we already know will answer his calls for violence, which is why the most dangerous part of Trump's litany of complaints last night was his effort to intimidate the family of Juan Merchan, the judge who will preside over his case:
I have a Trump-hating judge with a Trump-hating wife and family whose daughter worked for Kamala Harris and now receives money from the Biden-Harris campaign. And a lot of it.
This wasn't some random neural misfire from the pachinko machine inside Trump's head. It was part of a campaign that had been launched in the right-wing media ecosystem two days earlier, shortly after Trump arrived in New York.
On the night of April 3, the trashy disinformation site Gateway Pundit (which I refuse to link to here) posted a "bombshell" about Judge Merchan's daughter, who apparently worked at a company whose clients included the Biden-Harris campaign. The next day, the right-wing site Breitbart (again, I will not bother with a link) picked up the story and quoted from a tweet (now deleted) from Trump's son Eric. Later, Donald Trump Jr. shared a link to the Breitbart piece—which prominently displayed what appears to be a picture of the judge with his daughter—on Twitter and Truth Social, calling her "yet another connection in this hand picked democrat [sic] show trial." Junior left the implication hanging there, but when Trump Sr. returned to Florida last night, he connected that final dot, asserting that the judge's daughter is now personally on Joe Biden's campaign payroll.
There is no subtlety here. Trump and the people who fashioned this non-story into a "bombshell" knew exactly what they were doing. Making such accusations while spreading the daughter's picture around the right-wing media swamps is dangerous. But Trump, his failsons, and the family's various enablers were all sending a message to the judge: You have a lovely daughter, Your Honor, and we know who she is and where she is.
This is a classic move from the authoritarian playbook: If you are threatened by the law, threaten those who administer the law. Menacing judges and prosecutors is something gang members and Mafia goons have occasionally tried over the years, but to their (limited) credit, most crooks aren't usually this foolish or brazen. Would-be caudillos, however, especially those bolstered by an extremist following, are more willing to roll those dice.
Donald Trump has never faced serious criminal consequences—or, really, any consequences—that he could not smother with enough money. (Losing the 2020 election was likely the first time in his life that large numbers of people disobeyed him, and his current troubles stem from his inability to cope with that realization.) He may yet wriggle out of the criminal charges in Manhattan, but there are likely more to come from Georgia and Washington, D.C.
And yet, Trump is still the choice of millions for the presidency, despite his attacks on the rule of law and the judges who oversee it. We cannot say we have not been warned: The authoritarian rule and personal threats Trump will bring back to the White House were on full display last night in a resort ballroom in Florida.
Related:
---
Today's News
A large tornado hit southeastern Missouri early this morning, killing at least five people and causing severe damage.
Ukrainian President Volodymyr Zelensky is in Poland, where he is slated to address the many Ukrainians living there.
House Speaker Kevin McCarthy met with Taiwanese President Tsai Ing-wen in California, despite threats of retaliation from China.
---
Dispatches
Explore all of our newsletters here.
---
Evening Read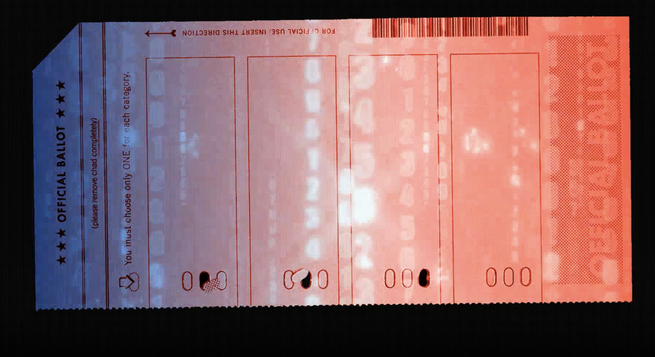 Return of the People Machine
By Saahil Desai
Even a halfway-decent political campaign knows you better than you know yourself. A candidate's army of number crunchers vacuums up any morsel of personal information that might affect the choice we make at the polls. In 2020, Donald Trump and the Republican Party compiled 3,000 data points on every single voter in America. In 2012, the data nerds helped Barack Obama parse the electorate to microtarget his door-knocking efforts toward the most-persuadable swing voters. And in 1960, John F. Kennedy had the People Machine. Using computers that were 250,000 times less powerful than a modern MacBook, Kennedy's operatives built a simulation of the presidential election, modeling how 480 types of voters would respond to any conceivable twist in the campaign. If JFK made a civil-rights speech in the Deep South, the People Machine could, in the words of its creators, "predict the approximate small fraction of a percent difference that such a speech would make in each state and consequently … pinpoint the state where it could affect the electoral vote."
---
More From The Atlantic
---
Culture Break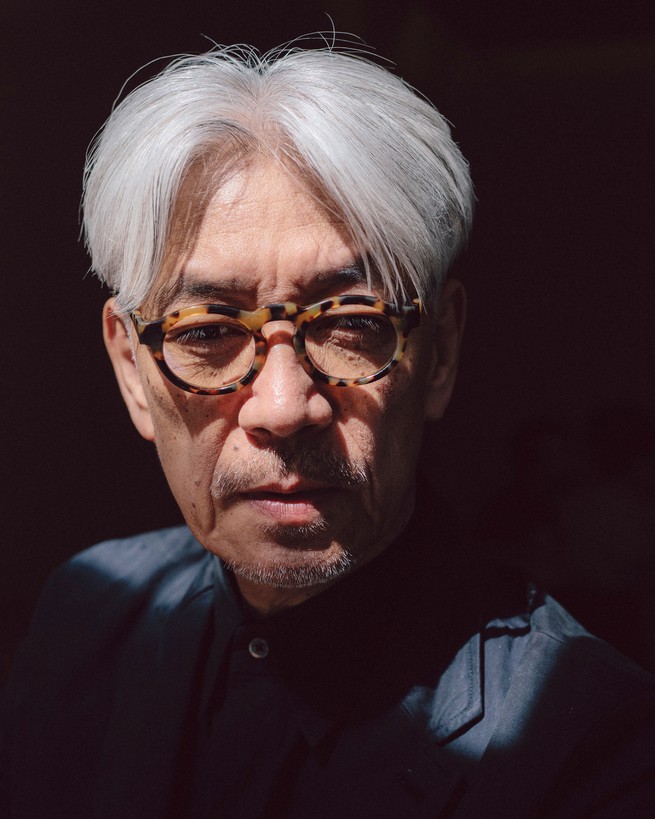 Read. In her new book, Humanly Possible, Sarah Bakewell champions an intellectual tradition that might be just what we need today.
Listen. The late Japanese musician Ryuichi Sakamoto scored not only films, but the exquisite highs and distressing lows of life.
---
P.S.
I'm forgoing recommendations today except to say that I will be on CNN this evening at 9 p.m. ET to talk about the Trump indictment. I will also be away for the next few days, so I want to wish a happy Passover and a happy Easter to those among you who celebrate. I will, however, take a minute to explain why you'll hear me wishing a happy Easter to my fellow Orthodox Christians next week. We Orthodox do things a little differently. Mostly, it's about calendars, but here's the basic explanation from the Greek Orthodox Archdiocese of America:
Orthodox Pascha frequently occurs later than Western Easter because the Orthodox Church uses inaccurate scientific calculations that rely on the inaccurate Julian Calendar to determine the date of Pascha for each year.
It then gets a lot more complicated: "Because of Christian dependence on unreliable Jewish calculations of the vernal full moon for Passover, and because of the varying Christian traditions … " Look, the simple answer is that every few years, your Orthodox friends might be celebrating Easter on the same day as everyone else, but usually, our Easter will be about one to four weeks later—so don't be surprised if you hear us talking about eggs and bunnies (and my Greek grandmother's lamb recipe) long after everyone else.
Or, as we Orthodox kids used to joke: "What's the best part of being Orthodox? Half-off Easter candy."
— Tom
---
Isabel Fattal contributed to this newsletter.