The Week That Made Modern America
The widely forgotten story of the week that followed Martin Luther King Jr.'s death, and how it altered the nation's history, as explained by Vann R. Newkirk II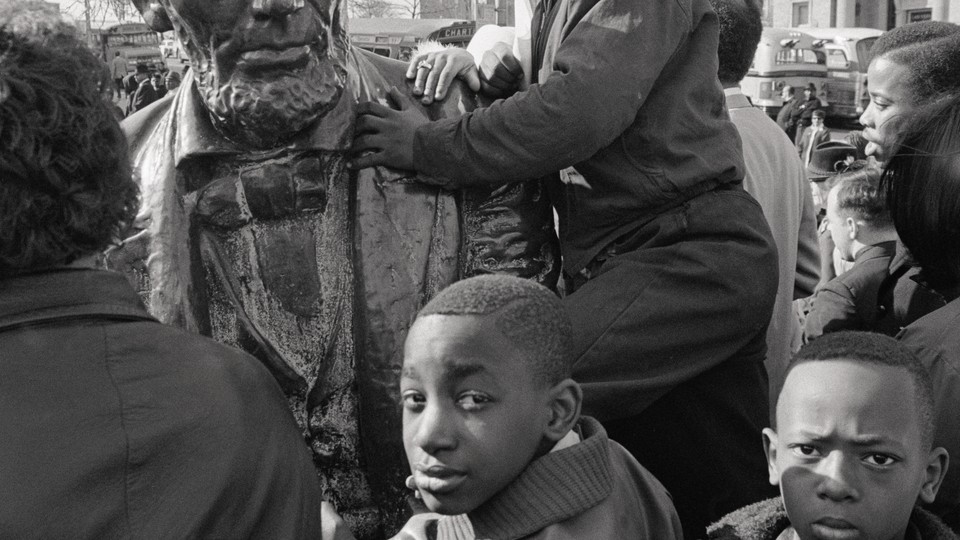 This is an edition of The Atlantic Daily, a newsletter that guides you through the biggest stories of the day, helps you discover new ideas, and recommends the best in culture. Sign up for it here.
"Collective grief can have a way of warping the historical lens," my colleague Vann R. Newkirk II explains in Holy Week, a new Atlantic podcast series exploring the week of fiery uprisings that broke out across many major U.S. cities following the assassination of Martin Luther King Jr. I spoke with Vann about what happened during that week, exactly 55 years ago, and how it diverted the civil-rights movement in ways that history is in danger of forgetting.
But first, here are three new stories from The Atlantic.
---
Epoch-Defining
Kelli María Korducki: The story of the mass uprisings that immediately followed King's assassination on April 4, 1968, isn't widely included in most Americans' civil-rights history education. When did you learn about it?
Vann R. Newkirk II: My whole life. My father got his Ph.D. from Howard University in the '90s, and there were lots of buildings in Washington, D.C., at the time that had been burned in 1968 and weren't yet replaced. But I didn't quite understand what that week meant to America, and how things changed in that year, until much more recently.
Kelli: What exactly happened during Holy Week, 1968? And how did it challenge your understanding of the civil-rights movement until that point?
Vann: After King was killed, there were these uprisings in over 100 cities. The week marked the biggest street unrest in America, really between the Civil War and the George Floyd protests in 2020. You think about that type of thing usually as kind of era- or epoch-defining. People were coming out in grief over King's death, but also about the loss of what he symbolized: a future that lots of Black Americans were really holding on to. It was kind of the last hope for a lot of people.
The 1960s saw the passage of major civil-rights bills that were, on paper, supposed to bring about certain measures of equality that lots of people had hoped for, in terms of housing, education, jobs, and so on. But by and large, Black Americans were still living in concentrated poverty in the ghettos. They still weren't getting jobs. There were still staggering rates of school segregation and all types of discrimination in housing and jobs. So Holy Week saw those frustrations boil over.
At the same time, public opinion had been moving away from the movement for some years. King had an approval rating somewhere south of 30 percent in the year he was killed. Among the non-Black public, he was seen as even something of a villain after he came out against the Vietnam War. So what you also saw that week was the greater part of the American public deciding, firmly, that it was done with the civil-rights agenda.
Kelli: How did that play out?
Vann: Like a lot of things in politics, it was slow and then fast. Over the late '60s, there was an erosion of public support for both protest and civil-rights legislation. And, at least in my reading of the polls and interviews with people who were active in the movement, the assassination appears to have really accelerated that process.
That spring, you also saw the 1968 primaries for president. Lyndon B. Johnson decided not to run again. On the Republican side, the people who were jockeying for the nomination were the people who would end up defining the modern party, Richard Nixon and Ronald Reagan, and both were running on these really robust "law and order" campaigns. They were pledging to build what we now know is the basis of the modern system of mass incarceration, courting disaffected white voters who used to vote Democratic and who still supported segregation, or at least didn't want their communities integrated.
Then the assassination kicks everything into gear. You see a strong reaction from white America against the riots; public-opinion polling shows that the vast majority of Americans disapprove of the riots, and don't believe that the protests have anything to do with King or with any long-standing disenfranchisement or inequality. A common interpretation was that the protesters were kind of being bad people. And the primary solution, as imagined by the majority of non-Black Americans, is not to implement policy measures that would address the concerns in the Black ghettos, but making sure that further uprising did not happen again, by any means.
Kelli: It sounds like the uprisings during Holy Week reframed Americans' understanding of political dissent as a kind of dangerous outlier force, as opposed to a mass movement by ordinary people.
Vann: That's exactly how I'd put it.
Kelli: Do you think that perception has changed at all in recent years?
Vann: The dominant narrative of the civil-rights movement still falls short of explaining why somebody like King would have such a low approval rating in late life, why he was still working and believed that the majority of his work lay ahead of him. Or why America reacted as it did in '68, why these clashes and divisions transpired.
But I think that, when you go back and look at what led up to King's death, and talk to people who were alive and politically engaged at that time—which is what we did—you see that although there was a really accelerated time frame of events, they all sort of followed logically from underlying conditions. There's an ongoing erosion of support for the civil-rights movement and the solidification of backlash; there's the rise of Black power and Black nationalism. They all happen at the same time, for the same reasons. I think more and more people are developing a more sophisticated understanding of the transition from what I will call the "movement era" to the modern era. Hopefully, this podcast is adding to that.
Related:
---
Today's News
The IRS unveiled a 10-year, $80 billion overhaul plan toward a "digital-first" future.
The U.S. Supreme Court refused to enforce a West Virginia law that bans transgender girls from participating in girls' sports at school.
The Tennessee House of Representatives voted to oust the first of three Democratic lawmakers who led a recent gun-reform protest from the House floor.
---
Dispatches
Up for Debate: People can't agree on what college diversity offices should do, Conor Friedersdorf writes.
Explore all of our newsletters here.
---
Evening Read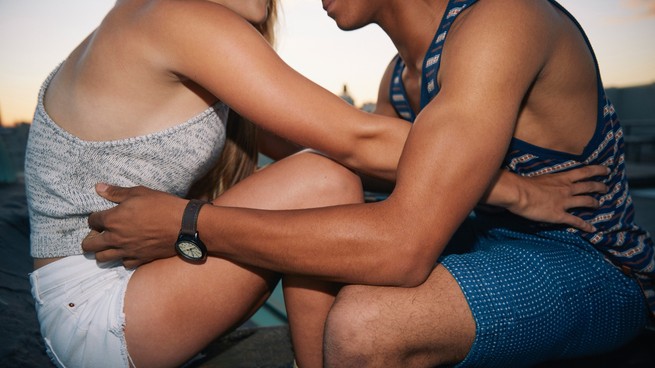 The Scariest Part of a Relationship
By Faith Hill
The beginning is all fun and games. You go on a few dates with someone—no big deal, you're not invested. Then you go on some more, and some more after that. This, whatever this is, is kind of nice. Maybe you mention it to your mom, and then she won't stop asking about it. Next thing you know, you're wearing your retainer when you stay over and texting them every time you see a cute dog. Are you … are you in a relationship?

Every couple has, at some point, crossed the creaky, swaying bridge from "unofficial" to "partnered." But when you're still in between, it's not always clear how to safely get to the other side.
---
More From The Atlantic
---
Culture Break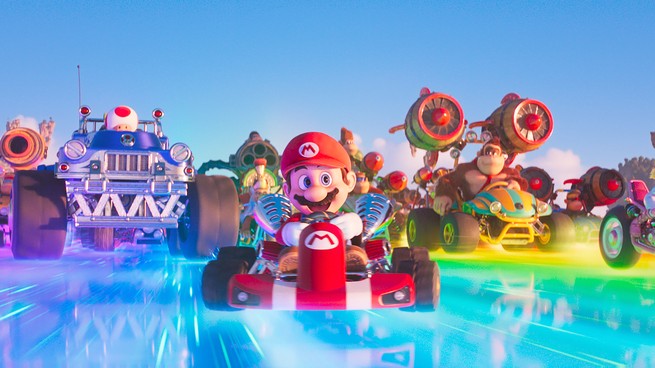 Read. To 2040, the new collection of poems by Jorie Graham that exhorts readers to be present amid the demise of the world.
Listen. The Super Mario Bros. Movie, a "cheerfully animated" cinematic rendering of the beloved video-game franchise.
---
P.S.
It was in researching stories for the 2018 King-focused issue of the magazine that Vann uncovered the deeper, and lasting, significance of the events that followed King's death. That issue can be found in full in our online archive, and makes for a great companion read to the Holy Week podcast.
— Kelli