The Trouble With Ozempic
Weight-loss drugs show great promise—but they also pose challenges that pharmaceutical innovation alone can't overcome.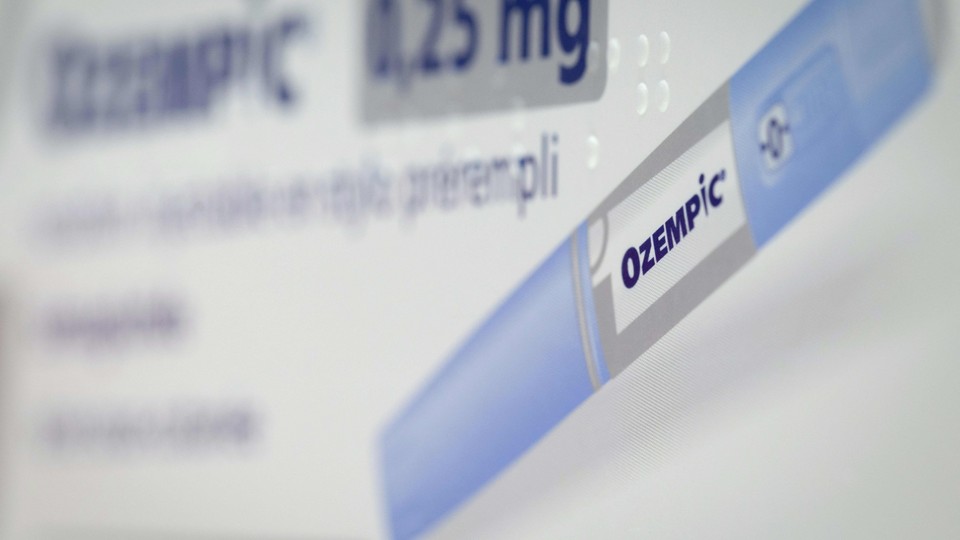 This is an edition of The Atlantic Daily, a newsletter that guides you through the biggest stories of the day, helps you discover new ideas, and recommends the best in culture. Sign up for it here.
Thanks to extraordinary demand for the drugs Ozempic and Wegovy, which cause weight loss, pharmaceutical companies are racing to bring even more potent anti-obesity treatments to market. But, as my colleague Yasmin Tayag wrote this week in The Atlantic, current challenges around these drugs' potential for misuse, and barriers to safe access, aren't likely to subside. I chatted with Yasmin about what might happen next.
But first, here are three new stories from The Atlantic.
---
A Whole New Class
Kelli María Korducki: Ozempic and Wegovy are two brand names for semaglutide, a drug that was first developed to treat patients with type 2 diabetes. When did the weight-loss hype become attached?
Yasmin Tayag: Semaglutide belongs to a drug class that has been around for about 20 years, first as a diabetes drug and then as a weight-loss drug. So its use for obesity isn't brand new, but it seems to have made the news because of its fairly recent use by celebrities.
Ozempic and Wegovy lead to much more dramatic weight loss than their pharmaceutical predecessor, a drug called liraglutide. Liraglutide, which is sold for weight loss by the name Saxenda, led to weight loss of about 8 to 10 percent of a patient's original body weight, which is solid. But semaglutide drugs can achieve weight loss of 15 to 20 percent, which is far more noticeable. So that, combined with the fact that semaglutide is injected only once a week as opposed to every day, made it far more appealing and accessible.
Kelli: You write that a drug called Mounjaro is the first of a new, more potent class of drugs that is on track to be approved by the FDA for weight loss this year. What does that enhanced potency mean in practice for the people who take it?
Yasmin: Basically, it means that these new drugs might be more effective for a wider proportion of people who take them. Semaglutide can lead to 15 to 20 percent weight loss in about 30 percent of people who take it, but that means 70 percent have lower levels of weight loss. If a new medication can increase the percentage of patients who see a higher percentage of weight loss, that would be a big deal.
Additionally, a handful of companies are working on making these drugs available as a pill as opposed to an injection, which would make them even more accessible—and, in theory, cheaper.
Kelli: On the subject of accessibility: You note that supply shortages, combined with the high cost of these medications, are leading some patients to turn to compounding pharmacies. What are the problems that arise from this scenario?
Yasmin: Compounding pharmacies are these often-sketchy pharmacies that take the active ingredients of a drug, make their own concoction, and sell it. There's essentially no quality control in these situations, no doctor supervision in the way these medications then get used. So there's a huge risk of people getting sick or having bad side effects.
But the greater theme that came out of my conversations with doctors is that, as long as the drugs remain as expensive as they are, there are always going to be people looking for cheaper options. And that's when people start going to these sketchy pharmacies or to different countries to get these drugs. And unfortunately, it doesn't look like these drugs are going to get much cheaper anytime soon, because they're not covered by Medicare or by most insurance companies. And how many people can actually afford to pay more than $900 a month for these drugs? It's probably not that many people.
Related:
---
Today's News
Vice President Kamala Harris visited Nashville, Tennessee, to meet with Democratic legislators, including two who were ousted from the state's House of Representatives yesterday over their involvement in gun-control protests at the State Capitol last week.
In a statement released by the Supreme Court, Justice Clarence Thomas responded to a ProPublica report about his failure to disclose decades of luxury travel paid for by a billionaire Republican donor, saying that he believed he was not required to report these gifts.
The Labor Department reported slower job growth in March, suggesting that the Federal Reserve's measures to curb inflation are beginning to take effect.
---
Dispatches
Explore all of our newsletters here.
---
Evening Read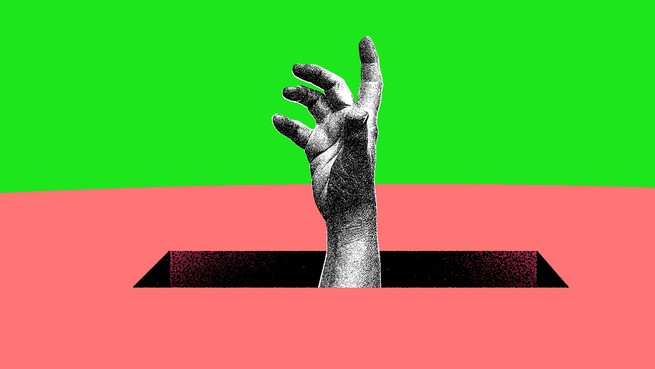 Why the Government Is Good at Helping Banks but Not People
By Jerusalem Demsas
We are really very good at helping banks. Last month, in no time at all, the federal government calmed a crisis that began at just a few institutions but threatened to spread throughout the financial system.

According to CNBC, within four days, banks had borrowed roughly $12 billion from a fund set up to give financial institutions access to favorable loans. Through more traditional borrowing routes, banks were able to acquire more than $300 billion. All this without endless political hemming and hawing from Congress, without the president's signature, without action by state legislatures or governors, and without need for city councils or mayors to weigh in.
---
More From The Atlantic
---
Culture Break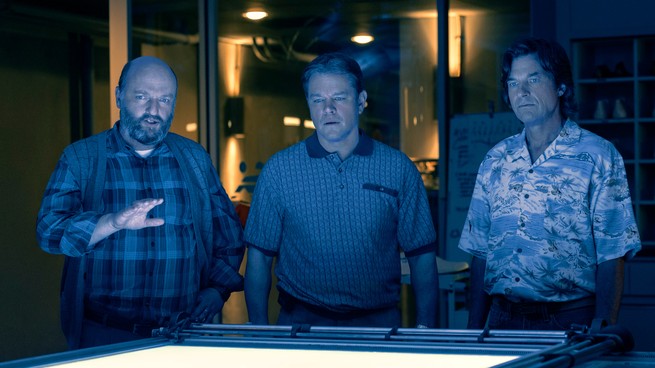 Read. Humanly Possible, by Sarah Bakewell, asks whether humanism can save us.
Watch. Air, the new movie from the director Ben Affleck, manages to turn a mega-company's best-known win into a surprisingly suspenseful story.
---
P.S.
How does a science writer chill out when she's off the clock? These days, in Yasmin's case, the answer includes listening to Did You Know That There's a Tunnel Under Ocean Blvd, the ninth and latest studio album from the singer Lana Del Rey. "It's lush and sometimes unsettling," Yasmin tells me. "Her weirdest and most beautiful yet."
— Kelli