Appalachia's Quiet Time Bombs
The deadly floods that swept a pocket of eastern Kentucky challenge common preconceptions about climate villains and victims.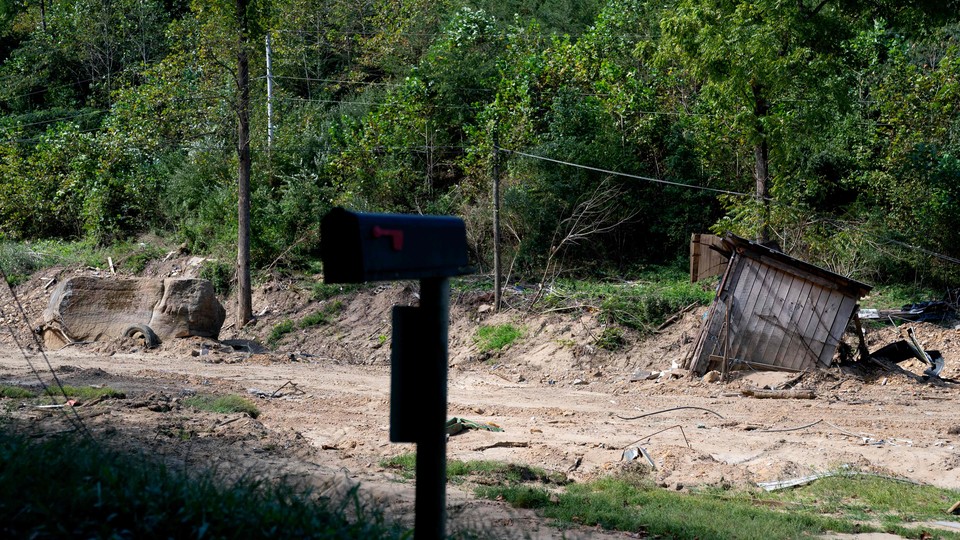 Updated at 7:30 p.m. ET on April 18, 2023
This is an edition of The Atlantic Daily, a newsletter that guides you through the biggest stories of the day, helps you discover new ideas, and recommends the best in culture. Sign up for it here.
The people who live and work in Appalachian coal country tend to be viewed as climate-change villains rather than victims. But the deadly floods that swept a pocket of eastern Kentucky last summer challenge common preconceptions about which Americans are vulnerable to environmental disasters, and what—or who—is to blame.
First, here are four new stories from The Atlantic:
---
The Weight of the Rain
To understand how a freak summer rainstorm could kill 44 Appalachian residents and leave thousands more displaced across eastern Kentucky, you could consider the moment in the early morning hours of July 28, 2022, when the floodwaters that swelled from local creeks darkened from muddy brown to charcoal gray, rising high enough to loosen mobile homes, trucks, and trees from their perches and hurl them through the valleys like missiles. You could recall how the weight of the rain forced families to seek shelter in the hills and watch as their communities washed away down the hollows.
Or you could read an Atlantic article from April 1962. Written by a Kentucky lawyer named Harry Caudill, "The Rape of the Appalachians" was a broadside against a relatively new method of coal extraction—strip mining—and it managed to predict precisely the environmental catastrophe that befell eastern Kentucky this past summer.
"By a process which produces huge and immediate profits for a few industrialists, the southern Appalachians are literally being ripped to shreds," Caudill wrote. "Eventually every taxpayer from Maine to Hawaii will have to pay the cost of flood control and soil reclamation."
Traditional mines had been dug downward in the search for coal deposits, then outward along their seams, allowing a team of miners to descend into mountains, chip away at the fuel, and cart it up to the surface. Strip-mining operations, by contrast, deploy bulldozers to clear timber from a ridge's surface in horizontal streaks, then blast into the mountain's side with explosives, exposing a seam to the open air. This allows for more efficient extraction of coal but eliminates the forests that help drain and slow runoff from rainstorms. So when the thunderstorms began in late July 2022, water rushed down the mountains unabated, destroying a Breathitt County community called Lost Creek, a small collection of homes gathered down the mountain from a strip mine.
Ned Pillersdorf, a lawyer in Prestonsburg, Kentucky, put it in simpler terms. "If you pour a gallon of milk on a table, it will run off all at once," he told me. "If you put some towels down, it drips off." By blasting away soil and timber, strip mining has the effect of ripping towels from the table. As a result, strip mines, he explained, are "time bombs." When the storms came, water flooded the screened porch where Pillersdorf watches baseball, but he and his family were otherwise unaffected. In Lost Creek, though, nearly every single home was destroyed, Pillersdorf said. Two residents died. "On July 28," he continued, "one of the time bombs went off."
Today, Pillersdorf is leading a lawsuit on behalf of many of the residents of Lost Creek against Blackhawk Mining, the company that operates the strip mine, and a subsidiary of Blackhawk, Pine Branch Mining. In an argument not unlike Caudill's, he alleges that the company's failure to "reclaim" the mine, by reforesting the area and maintaining silt ponds to prevent excessive runoff, aggravated the flooding. (In a response to his legal complaint, lawyers for Blackhawk and Pine Branch denied all of Pillersdorf's allegations; the flood, they claimed, was an act of God.)
"I'm not a person that hates the coal industry or anything like that," Gregory Chase Hays, one of Pillersdorf's plaintiffs, told me. Like many people in the area, Hays has benefited from coal extraction at various points throughout his life; his grandfather and stepfather were both employed in the coal industry. But he's come to question how the industry treats the communities around mines: Not long after midnight on July 28, Hays watched as his neighbor's home floated through his yard. That night, he and one of his sons carried his mother-in-law to higher ground through waist-deep floodwaters. When they were at last able to return to their home, Hays found a notice from one of the local coal companies announcing that it intended to continue blasting away in the mountains nearby. It was posted on the bottom of their door; their stoop had been swept away.
The July floods displaced thousands of people. Some lived in tents for months. Hays, whose HVAC system was destroyed, had his air-conditioning fixed only this past Wednesday.
A February report from the Ohio River Valley Institute and Appalachian Citizens' Law Center estimates that it will cost $450 million to $950 million to rebuild the approximately 9,000 homes damaged by flooding. As of early March, FEMA has provided just more than $100 million. In keeping with Caudill's grim prediction that mining would enrich only a few industrialists, the counties most exposed to the potential hazards of strip mining are also among the most impoverished in the United States: Without significant assistance, many families won't be able to rebuild.
And as global temperatures continue to rise, storms like those that flooded eastern Kentucky and devastated the community of Lost Creek are likely to become more and more frequent. Across Appalachia, each has the potential to unleash a similar catastrophe.
Related:
---
Today's News
Violence in Sudan has continued for a third day as rival generals fight for control of the northeast African country. Millions of residents are hiding in their homes, and the toll of civilian deaths and injuries continues to rise.
A grand jury in Summit County, Ohio, decided not to charge police officers in the death of 25-year-old Jayland Walker, a Black man shot by police in 2022 after an attempted traffic stop.
Two Kenyan runners were champions in today's Boston Marathon—Evans Chebet for a second consecutive year in the men's race and Hellen Obiri in the women's race.
---
Dispatches
Explore all of our newsletters here.
---
Evening Read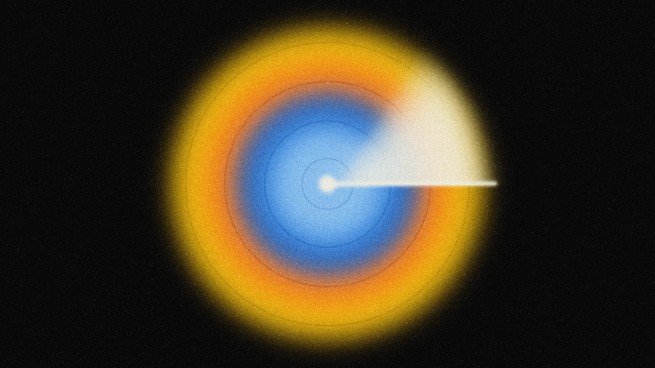 Why Does Contact Say So Much About God?
By Jaime Green
"As I imagine it," Carl Sagan once said, "there will be a multilayered message. First there is a beacon, an announcement signal, something that says, Pay attention. This is not some natural astronomical phenomenon. This is a signal from intelligent beings … Then, the next layer is one that says, This message is directed specifically to you guys on Earth. It isn't directed to anybody else. And the third part of the message is the real content, which is a very complex set of data in a new language, which is also explained."

He was describing his novel, Contact, a 370-or-so-page answer, literally or in spirit, to every question we can ask about how finding alien intelligence might go. Yes, there's conflict and strife—acts of terrorism, government obstruction, frustration and loss and death—but at its core the story promises an inviting cosmos. A door opening to a galactic community. We're not only not alone but also welcomed. This hope is central to the idealistic origins of the search for extraterrestrial intelligence (SETI), to Sagan's motivations as a scientist and communicator. It also makes it especially weird that the novel ends with its heroine finding proof that God is real, but we'll get to that.
---
More From The Atlantic
---
Culture Break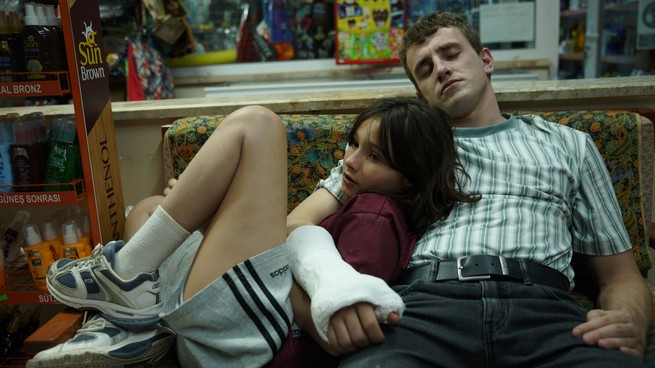 Read. "Argument With a Child," a poem by Katie Peterson.
"Plant your eyes on that place mat of the world / you love and don't / move them until it stops hurting."
Watch. Aftersun, available to rent on multiple platforms, is a film to watch—and to weep over—alone.
---
P.S.
I've been fascinated by Harry Caudill since I first reported on his life and legacy for a photo essay featuring the work of the documentary photographer Stacy Kranitz. The success of "The Rape of the Appalachians" gave the lawyer a national platform, and in a series of follow-up articles and books, Caudill became a spokesperson of sorts for Appalachia and its plight. Today, his book Night Comes to the Cumberlands is credited in part with spurring the War on Poverty. But a dark undercurrent ran through much of his work: Caudill blamed Appalachians themselves—his neighbors—for their misfortune, and had little faith that they could change their circumstances. His writing brought billions of dollars of aid to the region but also engrained an enduring stereotype of Appalachia as a poverty-stricken backwater. Later in life, he embraced the theories of the Nobel Prize–winning physicist turned eugenics advocate William Shockley and attempted to establish a program to offer cash bonuses to Appalachians who volunteered to be sterilized. (It never took off.)
If you're interested in learning more about Harry Caudill's meteoric rise and rapid fall from grace, I highly recommend the Lexington Herald Leader's excellent five-part series by John Cheves and Bill Estep, published for the 50th anniversary of Night Comes to the Cumberlands. I also encourage you to spend some time with Stacy's striking photography; in addition to her work subverting Caudill's stereotypes of Appalachia, her images have appeared alongside reporting on Tennessee's abortion ban and the state's efforts to expel Justin Pearson and Justin Jones from its legislature.
— Andrew
---
Isabel Fattal contributed to this newsletter.
---
An earlier version of this newsletter mischaracterized the Lost Creek residents' lawsuit.