America's Adult-ADHD Problem
The Adderall shortage reveals inadequacies in the diagnosis and treatment of the disorder.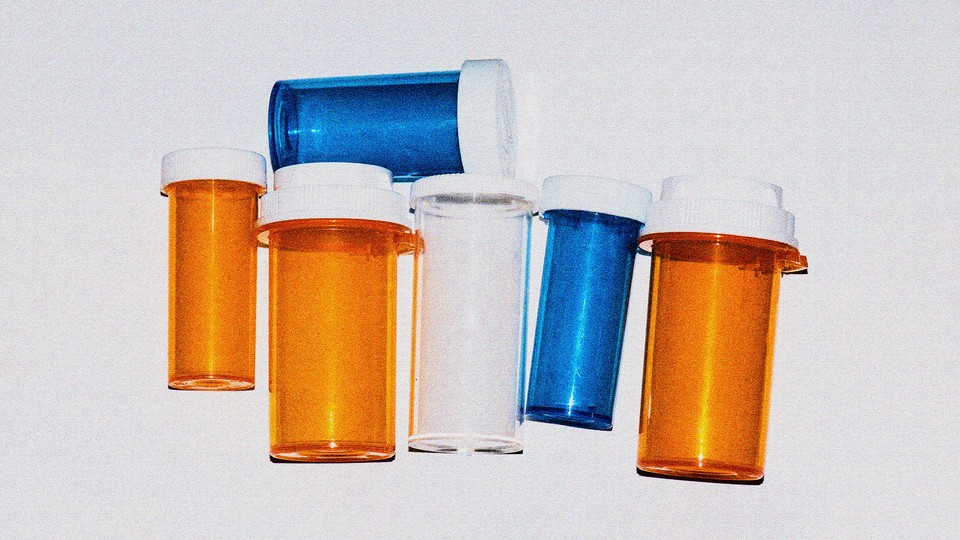 This is an edition of The Atlantic Daily, a newsletter that guides you through the biggest stories of the day, helps you discover new ideas, and recommends the best in culture. Sign up for it here.
More than six months after the FDA announced a shortage of the ADHD drug Adderall and its generic variations, many Americans who rely on the medication continue struggling to obtain it. This supply crisis points to serious inadequacies in the diagnosis and treatment of the disorder, especially in adults.
First, here are three new stories from The Atlantic:
---
Dangerous Gaps
Much has been written about the toll of the ongoing Adderall shortage on Americans with ADHD, a population that includes me. But we don't get enough credit for our ingenuity.
This week, for instance, I repeated the baroque prescription-refill process that I first developed last summer—months before the FDA's formal announcement of a supply shortage in October, but by which point the shortage was apparent to legion prescribers and patients across the country. Among other steps too tedious to detail here, the task involves placing prescription orders at small neighborhood pharmacies (which are more likely than national chains to have the drug in stock) with somewhat restrictive hours of operation. On the whole, this strategy has worked out; throughout the supply shortage, I've gone very few days without access to medication. Many others have been less lucky.
As my colleague Yasmin Tayag noted in a recent Atlantic article, this medication shortage is the result of a "perfect storm" of manufacturing and regulatory factors, compounded by a dramatic surge in demand. Although the pandemic accelerated that trend, it's been in motion for years: From 2007 to 2016, adult-ADHD diagnoses shot up by 123 percent in the U.S., and adults replaced children as the primary consumers of the medications typically prescribed to treat the condition. Both the acute spike and the longer-running pattern can be attributed, at least in part, to growing awareness about the presentation of ADHD and other executive-functioning disorders.
More recently, COVID-19 lockdowns disrupted daily routines and forced many people to adapt to new schedules that posed conflicting demands on their attention. For some, this highlighted difficulties with time management, organization, and focus. Increased stress and anxiety likely also exacerbated ADHD symptoms, or made them more apparent.
But even people without ADHD have likely experienced a range of emotional and cognitive effects of pandemic-related stress—difficulty concentrating, irritability, restlessness—that resemble ADHD symptoms. And in the U.S., where the diagnosis of adult ADHD largely relies on self-reported symptoms, clinicians may not always be able to tell whether a patient's account of their experience is accurate. As such, it's plausible that the pandemic drove an increase in ADHD misdiagnoses, which, in turn, contributed to greater overall demand for Adderall. (It's important to note that the passing similarities between ADHD symptoms and other human responses to the quotidian challenges of 21st-century life are also responsible for some of the lingering stigma that surrounds the disorder, including the common misperception that it isn't "real"—a misperception that is at least partly to blame for the likelihood that the overwhelming majority of adults who meet the diagnostic criteria for ADHD remain undiagnosed.)
The problem is double-pronged. For one, as Yasmin pointed out, the U.S. lacks standardized clinical guidelines for identifying ADHD in adults. In an interview for The Guardian last year, the clinical psychologist and ADHD researcher Margaret Sibley told me that, in an ideal world, the assessment process for ADHD would involve hours of legwork on the part of practitioners: talking to the individuals, assessing their medical histories, and even reaching out to family members to get their perspective. In other words, the best-practice scenario would require time investments that are completely untenable within the current health-care system.
For patients to benefit from such a comprehensive evaluation by a licensed mental-health clinician, they would need to have access to those services in the first place, and the time off work with which to use them. In a country without universal health care, let alone universal mental-health care, the logistical arithmetic doesn't add up for the millions of people who might otherwise benefit from procedural improvements in diagnosing ADHD and all kinds of other disorders.
Which leads us to the second issue: treatment. In the United States, prescription psychostimulant medications such as Adderall are almost always the first course of action after an ADHD diagnosis, but stimulants aren't necessarily the safest treatment route, let alone the most effective. Moreover, the Drug Enforcement Administration classifies these medicines as Schedule II drugs with a high potential for addiction or misuse. What this means, in practice, is that sharp increases in ADHD diagnosis—and thus greater demand for ADHD medication—aren't guaranteed to be met with expanded drug-production allotments by the DEA. And although limiting the circulation of Schedule II medications is, in theory, sound public-health policy, the approach creates new challenges when those medications are the first-line treatment for a chronic condition.
There are no simple solutions here, but the Adderall shortage has sharpened the picture of the ripple effects produced by mental-health-care access gaps. And although my geographic and financial privilege will likely keep working in my favor for as long as these drugs remain difficult to obtain, scores of other Americans with ADHD will be forced to make do with no recourse.
Related:
---
Today's News
At a news conference in Jerusalem, Florida Governor Ron DeSantis said that the recent lawsuit filed by the Walt Disney Co. was "political."
Carolyn Bryant Donham, whose accusation resulted in the brutal murder of Emmett Till, has died.
South Korean President Yoon Suk Yeol addressed a joint session of Congress and urged North Korea to end its nuclear provocations.
---
Evening Read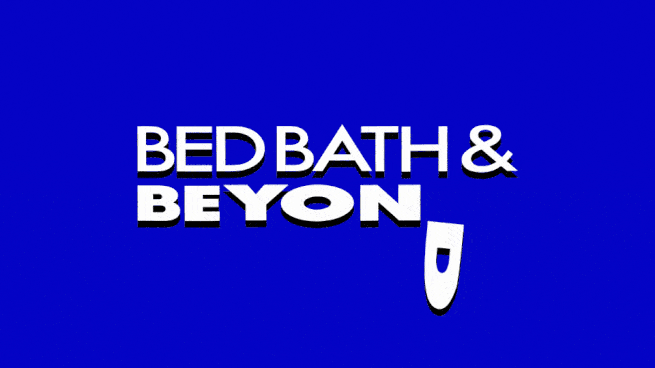 You Will Miss Bed Bath & Beyond
By Amanda Mull
On the first day of the rest of my life, I went to Bed Bath & Beyond. It was a rainy spring Monday in 2011, and like generations of optimistic 20-somethings before me, I had just washed up on New York City's shores with two bulging suitcases and the keys to a tiny, dingy apartment. I had spent most of the previous year saving every cent possible so that I could rent and furnish a bedroom in an unfashionable, relatively cheap part of Manhattan, but before I could unpack my clothes or sleep in the new bed I had scheduled for delivery the next day, I needed to buy everything else: sheets, blankets, pillows, towels, hangers, a hamper.

This shopping trip was the kind of minor domestic milestone that abounds in young adulthood. I had no idea how to navigate anything about New York, and I was looking everywhere for signals that this new life would be viable for me. On that first day, I began the process of figuring all of that out by getting myself to a store that sold affordable bed linens.
---
More From The Atlantic
---
Culture Break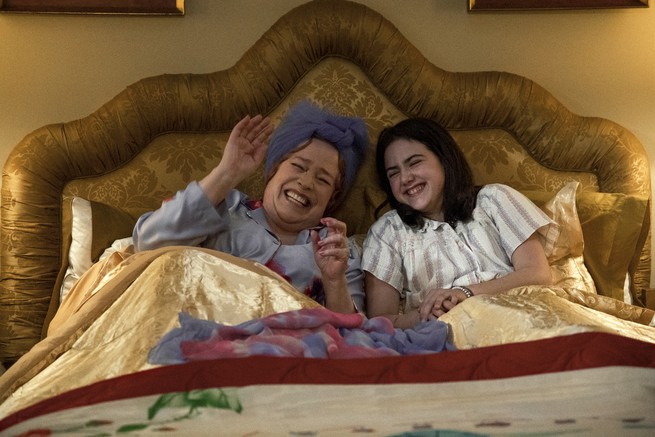 Read. Kelly Link's new story collection, White Cat, Black Dog, which masterfully twists familiar source material into unexpected new shapes.
Watch. The movie adaptation of Are You There God? It's Me, Margaret (in theaters now), which successfully captures the cross-generational power of Judy Blume's beloved novel.
---
P.S.
Late this morning, I found out that Jerry Springer had died. I heard the news the way I suspect many of my approximate age-peers across the country did: by text from a very old friend. A pal I've known since elementary school broke the news ("oh wow, Jerry Springer died"); a few hours later, my partner chimed in ("damn, Jerry Springer"). For our particular young-Gen-Xer-to-elder-Millennial generational slice, the notorious talk-show pioneer (and onetime mayor of Cincinnati, Ohio) transcends the voyeuristic television spectacle that, for better or worse, is what history will remember him for. As my colleague Megan Garber writes, "His show's concessions predicted the ease with which American politics would give way to entertainment. He was an omen of all that can go wrong when audiences treat boredom as vice." But he was also a reflection of what in retrospect seems like the comparable innocence of our 1990s childhoods—when Springer-esque entertainment was strictly a guilty pleasure.
— Kelli
---
Did someone forward you this email? Sign up here.
Katherine Hu contributed to this newsletter.