Silicon Valley Is Losing Its Luster
The collapse of Silicon Valley Bank is a turning point for tech.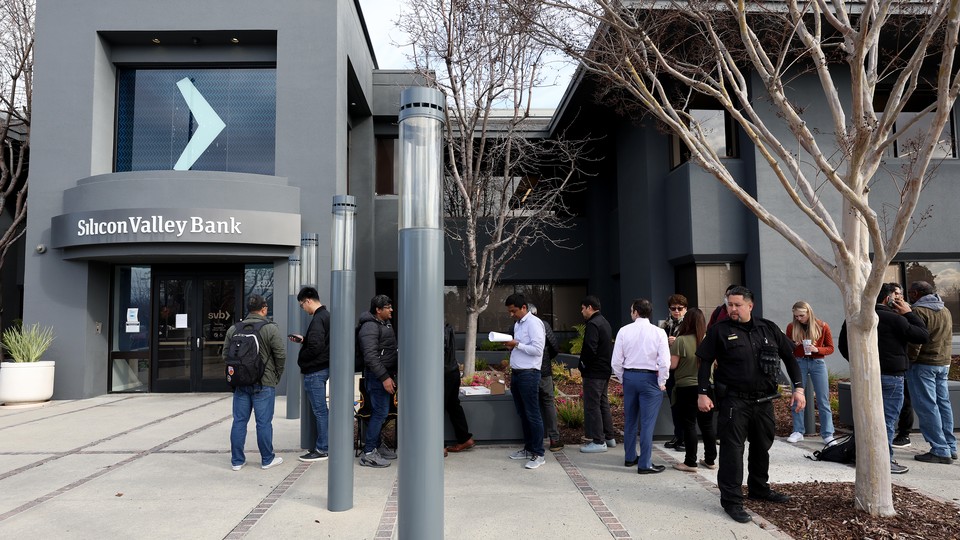 This is an edition of The Atlantic Daily, a newsletter that guides you through the biggest stories of the day, helps you discover new ideas, and recommends the best in culture. Sign up for it here.
Last Friday, California regulators shut down Silicon Valley Bank—a prominent lender for start-ups and venture-capital firms—marking the largest American bank failure since the 2008 financial crisis. Two days later, the cryptocurrency-focused, New York–based Signature Bank was also seized by regulators. What happens next for the U.S. economy remains to be seen. But what is becoming apparent is that the promise of Silicon Valley is beginning to lose its luster.
First, here are three new stories from The Atlantic:
---
A House of Cards
The story of Silicon Valley Bank coincides with the rise of the start-up—and possibly with its fall, at least insofar as the start-up has existed in the 21st-century public imagination.
Founded in 1983, the bank targeted a particular cohort of borrowers—"start-ups, technology firms, and wealthy individuals," as my colleague Annie Lowrey puts it. By lending to a number of start-ups whose ventures found success, SVB became one of the 20 largest banks in the country. But in the longer term, the bank became vulnerable to its own lack of diversification.
Annie writes:
SVB's clientele is heavily concentrated in the tech industry, which boomed during the pandemic. That led to a dramatic increase in SVB's books … Normally, banks take such deposits and lend them out, charging borrowers different interest rates depending on their creditworthiness. But relatively few firms and individuals were seeking such bank loans in the Bay Area at the time, because the whole ecosystem was so flush with cash.
What happened next? "SVB parked the money in perfectly safe government-issued or government-backed long-term securities … [and] failed to hedge against the risk that those bonds might lose value as interest rates went up," Annie explains. And thanks to Federal Reserve interest hikes aimed at curbing inflation, this "is exactly what happened." When a sizable share of account holders wanted to withdraw their funds from the bank, SVB was forced to sell its bonds at a loss to come up with the cash. The scheme didn't pan out.
Yesterday evening, the Treasury Department announced that the Federal Deposit Insurance Corporation will tap its deposit-insurance fund to repay account holders at both SVB and Signature Bank, in New York. Account holders will not, in other words, be left in the lurch—nor will taxpayers have to foot the bill for their banking misfortunes.
But, as the writer Will Gottsegen points out in The Atlantic, even if tech has "probably averted a mass start-up wipeout," the fiasco has revealed the cracks in the industry—or, perhaps, made those liabilities all the more difficult to ignore. Gottsegen writes:
It wasn't so long ago that a job in Big Tech was among the most secure, lucrative, perk-filled options for ambitious young strivers. The past year has revealed instability, as tech giants have shed more than 100,000 jobs. But the bank collapse is applying pressure across all corners of the industry, suggesting that tech is far from being an indomitable force; very little about it feels as certain as it did even a few years ago. Silicon Valley may still see itself as the ultimate expression of American business, a factory of world-changing innovation, but in 2023, it just looks like a house of cards.
Silicon Valley isn't over. But, as Gottsegen sees it, the collapse of SVB has dampened the "frisson of possibility" that lured untold aspiring tech entrepreneurs and investors into the fray:
The panic from venture capitalists around the bank's fall reveals that there's little recourse when these sorts of failures occur. Sam Altman, the CEO of OpenAI, proposed that investors just start sending out money, no questions asked. "Today is a good day to offer emergency cash to your startups that need it for payroll or whatever. no docs, no terms, just send money," reads a tweet from midday Friday. Here was the head of the industry's hottest company, rumored to have a $29 billion valuation, soberly proposing handouts as a way of preventing further contagion. Silicon Valley's overlords were once so certain of their superiority and independence that some actually rallied behind a proposal to secede from the continental United States; is the message now that we're all in this together?
Whatever the message, SVB's woes lay bare a tech industry as fragile as any other. Ideas, innovation, and even hefty sums of VC cash aren't fail-safe. The mirage, it seems, has dissolved.
Related:
---
Today's News
President Joe Biden announced that managers at SVB, and any other banking institutions seized by the Federal Deposit Insurance Corporation, will be replaced.
A powerful storm system is expected to bring heavy rain, snow, and strong winds to states across the Northeast beginning tonight and continuing into Wednesday morning.
Chinese President Xi Jinping plans to meet with Vladimir Putin in Moscow as early as next week, Reuters and The Wall Street Journal report.
---
Evening Read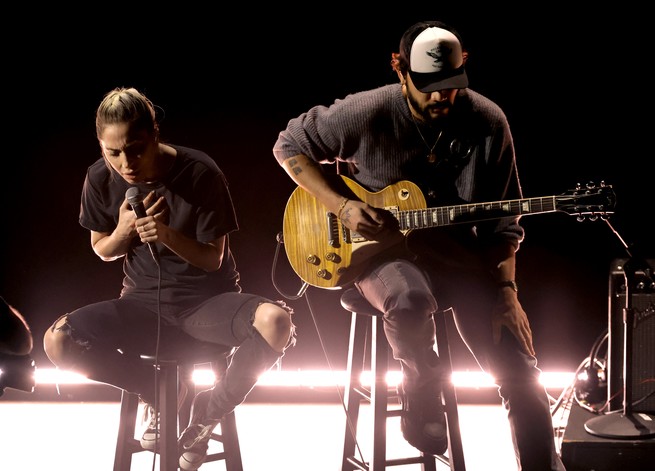 The Most Surprising Performance of the Oscars
By Spencer Kornhaber
All storytelling requires artifice, but last night's Academy Awards highlighted that movies tend to involve more industrial processing than American cheese. The Best Picture nominees included far-from-realistic spectacles portraying CGI blue people, dimension-hopping laundromat owners, and Tom Cruise flying at Mach 10. The mega-studios Disney and Warner Bros. enjoyed infomercial-like tributes, reminders that Hollywood is a business. Jimmy Kimmel, the ceremony's host, kept forcing jokes about last year's infamous slap and the so-called crisis team that was on hand this year to prevent a repeat.

But the best pageantry still makes space for unpredictability—and last night, another artistic medium, music, helped greatly in that effort. Take, for example, the composer M. M. Keeravani. He delivered an acceptance speech for Best Original Song—for "Naatu Naatu" from the Indian blockbuster RRR—that was, itself, a song. "There was only one wish on my mind," Keeravani crooned to the tune of The Carpenters's "Top of the World," inspiring laughter in the audience. "RRR has to win / pride of every Indian / and must put me on the top of the world!"
---
More From The Atlantic
---
Culture Break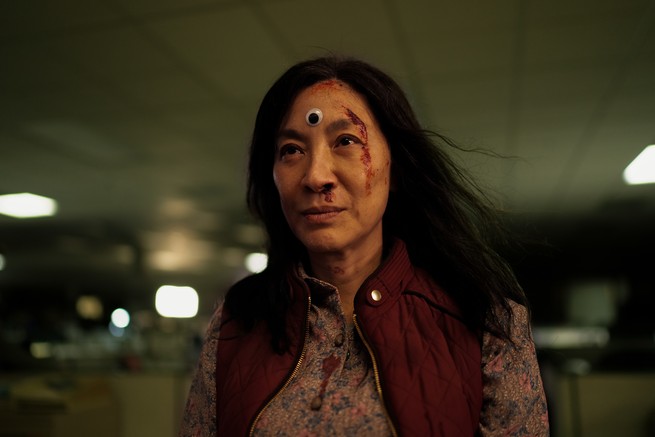 Read. I Have Some Questions for You, a new novel by Rebecca Makkai that probes the line between justice and revenge.
Watch. Everything Everywhere All at Once, the "mind-bending journey" that won seven awards at last night's Oscars ceremony (and prompted two of the evening's most affecting speeches).
---
P.S.
Before Steve Jobs, Mark Zuckerberg, and Elon Musk, there was Leland Stanford. In 1876, Stanford bought a 650-acre farm in California's Santa Clara County, where he applied industrial methods to horse breeding. He named the area after a tall nearby tree: Palo Alto.
Stanford's story is recounted in Palo Alto: A History of California, Capitalism, and the World, a new history of Silicon Valley by the journalist Malcolm Harris. You can read an excerpt in The Atlantic here.
— Kelli
---
Did someone forward you this email? Sign up here.