Our Photo Editor's Must-See Images
Alan Taylor on the visuals that have stuck with him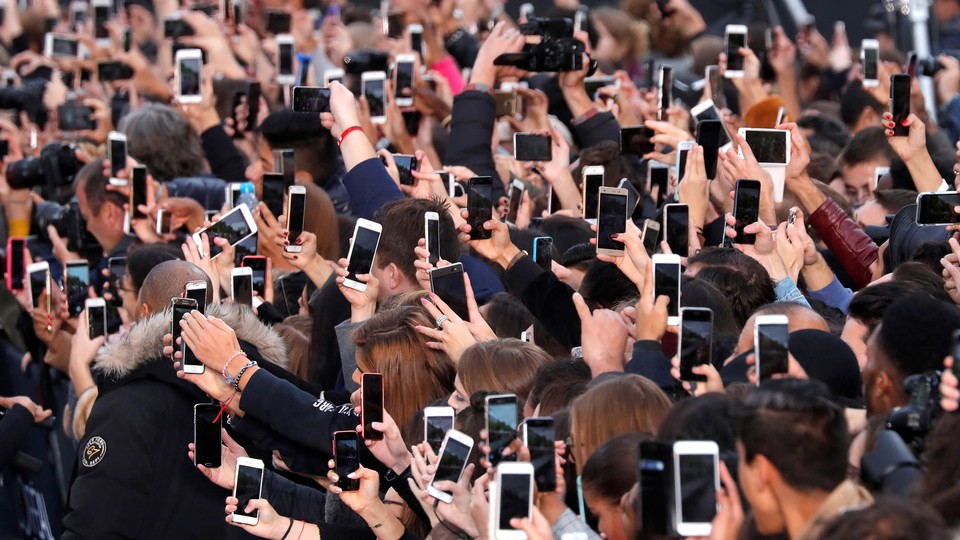 This is an edition of The Atlantic Daily, a newsletter that guides you through the biggest stories of the day, helps you discover new ideas, and recommends the best in culture. Sign up for it here.
My colleague Alan Taylor has published thousands of photo essays in his time at The Atlantic. I spoke with him about the art of telling a visual story and which photos have stuck with him over the years.
But first, here are three new stories from The Atlantic.
---
Seeing Things
Since joining The Atlantic in 2011, my colleague Alan Taylor has published more than 2,700 photo articles. Multiply that by an average of 24 images per story, and you'll get closer to approximating the number of photos he's looked at in his time here.
When he was working as a web developer in the '90s, Alan first became fascinated by the images he saw on news agencies' wires. At The Atlantic, he pores over those resources to publish photo essays about what's going on in the world. But he also follows his curiosity wherever it takes him, curating collections of wacky, fun, and beautiful things worth seeing: the geometric carvings of salt mines, the world's tallest statues, life viewed under a microscope. I talked with Alan about what he's learned from more than a decade of creating photo essays.
Isabel Fattal: Looking back on the tens of thousands of images you've worked with, can you think of a few that stand out?
Alan Taylor: I was looking through some of my archives, and it's often the ones with a really personal touch, something very human. For example, this famous image of Barack Obama.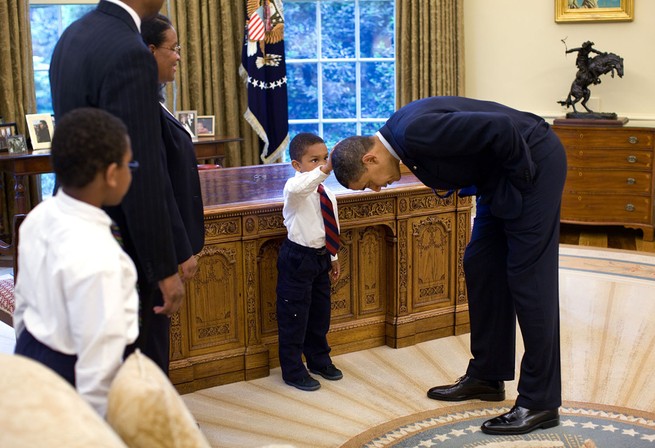 You don't really need a caption for that. Being a human and seeing that image in front of you, you know what's happening. And as soon as you move beyond the recognition of the feeling, you think about what this says in American history and society. You've got this little boy reaching up and touching the hair. His hair is just like mine. He's just like me. I could be this. And I've just said far more than needs to be said about it. It's just there.
There's another one, from when the pandemic was near its height. This is a doctor in full protective gear, embracing a patient. At that stage of the crisis, people were moving out of a state of panic and trying to figure out what the hell was going on, and toward the sense that, Oh, wow, we should have some compassion for the caregivers too. This is deeply troubling and serious.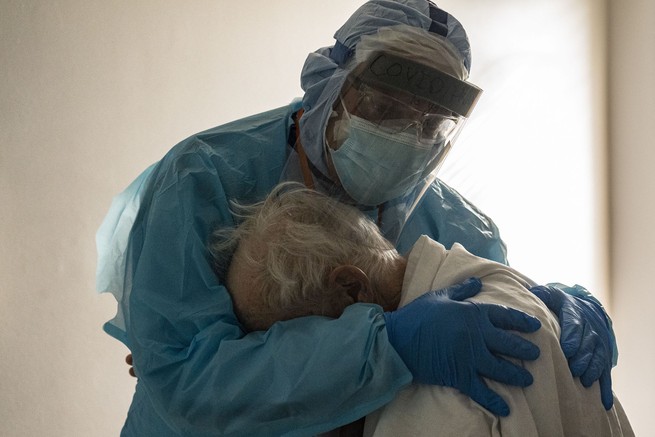 Isabel: Are there kinds of news events where you find images to be the most effective way to tell the story?
Alan: Typically broad-scale disasters, such as hurricanes and floods and fires. When they first hit, you can do a whole lot more with a handful of photographs than you can with a few paragraphs. When Hurricane Maria hit Puerto Rico in 2017, and Donald Trump flew there to survey the damage, I really wanted to emphasize, This is what Puerto Rico looked like when Trump went to visit. So I put together a story. If you can sense there's a question out there that you have that other people probably have, you can put it out there.
And then there are the stories that are about the images themselves. In 2013, North Korea issued photographs of a military drill they were doing, and it had some hovercrafts coming in to land on a beach. And I just saw it as I was going through the news feed, as I always do. And I noticed, Oh, wow, this looks weird. Wait a minute. This is Photoshop. This image has four or five hovercraft, but really, there's probably only two there and one or more is cloned a couple different times. So I did this little exposé on it. I'm sitting up here in my home office in the attic in the suburbs and going, Oh my God, I've seen something that nobody else in the world has noticed here.
Isabel: The power of looking closely.
So where do you get your ideas for some of your more random and fun photo essays, such as salt mines or the pope versus the wind?
Alan: You're missing probably the silliest one I've ever done, which is just cows. It's pictures of cows, and it's titled "Cows." I love that. I put out a tweet promoting it, and the first response was, Is everybody okay over there?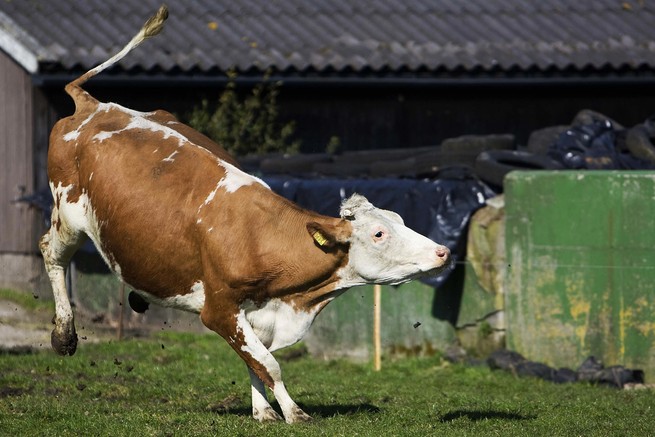 "Pope vs. the Wind" was fun because I thought, I see these pictures all the time. Photographers are assigned to travel with the pope and go to these different places, and there's only so many different photographs you can get of a scene. And when he's wearing the skullcap (zucchetto) and a small cape, the wind is having a great time with those. I realized, Wait, there's a body of images out there of this phenomenon. I can do something fun with this.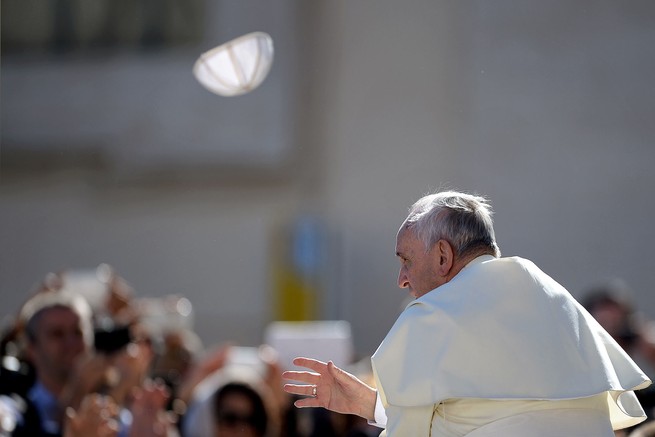 The main reason that I spend all day, every day, looking at all these photographs is that they can accidentally clump together and help me come up with story ideas. It's always fun when you can find some sort of an underlying theme over years and years.
Related:
---
Today's News
U.S. military officials said that a U.S. base in northeast Syria was targeted by a missile strike, just one day after a suspected Iranian drone struck a coalition base in the same region and killed an American worker, according to the Pentagon.
President Joe Biden and Canadian Prime Minister Justin Trudeau announced a deal between the U.S. and Canada that would allow both countries to turn away migrants at unofficial border crossings, effective tomorrow.  
A federal judge reportedly ordered several former aides of Donald Trump to testify before a grand jury in the criminal inquiry of efforts to overturn the 2020 election.
---
Dispatches
Explore all of our newsletters here.
---
Evening Read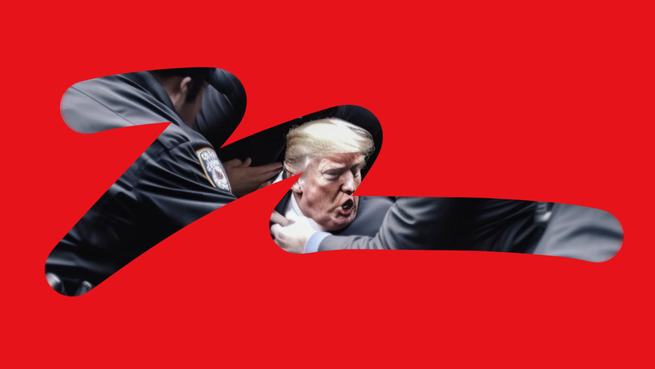 The Trump AI Deepfakes Had an Unintended Side Effect
By Megan Garber
The former president is fighting with the police. He's yelling. He's running. He's resisting. Finally, he falls, that familiar sweep of hair the only thing rigid against the swirl of bodies that surround him.

When I first saw the images, I did a double take: The event they seem to depict—the arrest of Donald Trump—has been a matter of feverish anticipation this week, as a grand jury decides whether to indict the former president for hush-money payments allegedly made on his behalf to the adult-film star Stormy Daniels. (Trump, that canny calibrator of public expectation, himself contributed to the fever.) Had the indictment finally come down, I wondered, and had the arrest ensued? Had Trump's Teflon coating—so many alleged misdeeds, so few consequences—finally worn away? Pics or it didn't happen, people say, and, well, here were the pics.
More From The Atlantic
---
Culture Break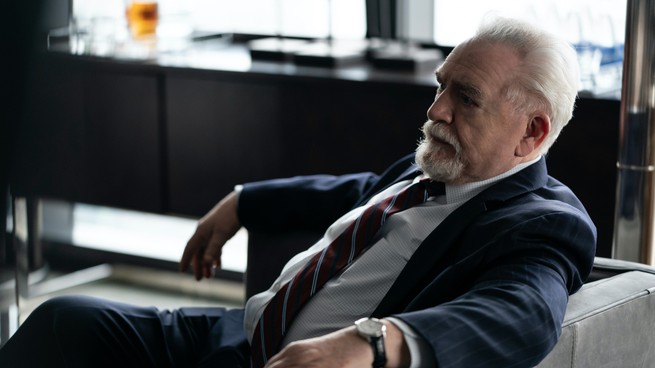 Read. The Collected Stories of Eudora Welty, a transportive collection of every short story by the late author (most of which were set in small-town Mississippi), or another of eight books that will take you somewhere new.
Watch. Catch up on Succession in anticipation of the fourth and final season of the acclaimed series, which premieres on HBO Sunday.
---
Kelli María Korducki contributed to this newsletter.