Big Cities Are Ungovernable
Lori Lightfoot's failed bid for reelection is a sign that America's mayors are in jeopardy.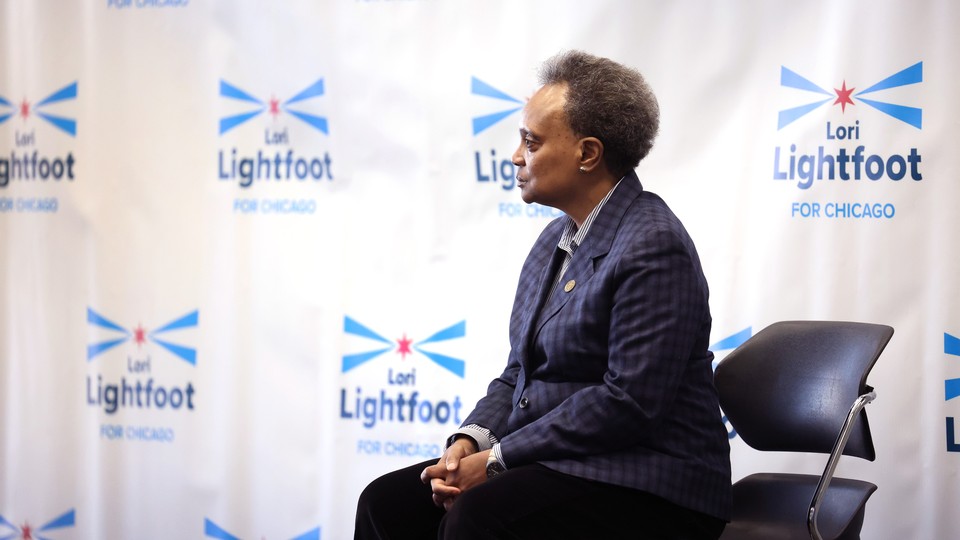 This is an edition of The Atlantic Daily, a newsletter that guides you through the biggest stories of the day, helps you discover new ideas, and recommends the best in culture. Sign up for it here.
Pity the poor mayors. Or don't—most voters clearly don't. On Tuesday, Chicagoans unceremoniously kicked Lori Lightfoot to the curb, depriving her of the chance to win a second term in an April 4 runoff election.
First, here are three new stories from The Atlantic:
---
A Nearly Impossible Job
Being mayor of Chicago used to be almost a lifetime appointment. Richard J. Daley and Harold Washington both died in office. The former's son, Richard M. Daley, served 22 years before retiring. Until Lori Lightfoot, only one mayor in the past 75 years had been denied a reelection. And she's not the only U.S. mayor in jeopardy. Also this week, campaigners in New Orleans went to court to put a recall of LaToya Cantrell on the ballot. Being mayor of a big city has become a nearly impossible and miserable job.
Who knows why Lightfoot even wanted to keep the job? She hasn't seemed all that happy, and has spent the past couple years getting into politically lethal feuds with teachers and police unions, as well as less damaging but more hilarious ones with other groups. Her own reelection campaign pitch involved a heavy dose of accepting blame for errors, which may be honest but is never a good sign. She seemed to be running simply because that's what politicians do. By contrast, some mayors have simply opted out in recent years. When Lightfoot's predecessor, Rahm Emanuel, decided not to run for a third term, it came as a shock despite several scandals besetting him. Atlanta's Keisha Lance Bottoms, tabbed as a rising star, also left office last year after serving just one term.
But no one has been more honest about how much he hates his job than Philadelphia's Jim Kenney, who committed the classic Kinsley gaffe—accidentally telling the truth—after two police officers were shot last summer.
"There's not an event or a day where I don't lay on my back and look at the ceiling and worry about stuff," he said. "So I'll be happy when I'm not here, when I'm not mayor and I can enjoy some stuff."
Kenney apologized and half-heartedly walked it back, but he probably spoke for a lot of mayors. (Karen Bass became mayor of Los Angeles last year, which is a headache but might still be a respite from one of the few worse jobs in American politics: serving in the House of Representatives.) As my colleague Annie Lowrey pointed out in January, every city has its own problems, and so does every unpopular mayor. One reason the elder Daley was able to wield power for so many years was a long-standing patronage system, which has since been dismantled; that's good for stemming public corruption, but bad for modern-day mayors like Lightfoot. Women who run cities, like Lightfoot and Cantrell, may also be held to a higher standard than men. Before Lightfoot, who is also openly gay, the last Chicago mayor denied reelection was Jane Byrne, who was also the last woman to hold the job.
But more than anything else, crime is weighing mayors down. Crime is not, despite what some politicians might want you to believe, a uniquely urban problem. When violent crime surged around the nation starting in summer 2020, it surged in rural areas, too. But cities get more media attention, and the sheer numbers are staggering: The yearly total of murders in Chicago dropped by more than 100 in 2022—to a horrifying 695. New Orleans has one of the highest murder rates in the nation.
Like presidents who are punished or rewarded for the performance of an economy over which they have little control, mayors don't have that many levers to control public safety, yet voters will punish whoever is in charge as they search for improvement. The rise in violence was a nationwide trend, underscoring the minimal effect of municipal policies on keeping residents safe. COVID, which seems connected to some of the crime increase, was nationwide too.
A mayor can try to hire more police officers or reform the department, but that's slow. She can seek new leaders, but Chicago, for example, has churned through police superintendents recently to little effect. (The current one yesterday announced plans to resign, facing the alternative of being sacked by whichever candidate wins the April runoff.) Pushing too hard risks alienating police, who can either come down with "blue flu," potentially sending crime higher, or line up behind a challenger; the Chicago police union endorsed Paul Vallas, the top vote-getter on Tuesday. Most cities have little control over gun regulations. A mayor can try to address root causes through economic development, but that, too, is slow and subject to larger trends.
Lightfoot proved (ironically enough) not to be fast enough on her feet to navigate these currents, but her failure should be seen not just as one politician's misstep but as a sign of the ungovernability of big cities today. She's the biggest major-city incumbent to get turned out in some time, but she could be a trendsetter.
Related:
---
Today's News
Secretary of State Antony J. Blinken met with Russian Foreign Minister Sergey V. Lavrov, in the first one-on-one meeting between a U.S. Cabinet member and a top Russian official since the invasion of Ukraine.
The House Ethics Committee announced that it is moving forward with an investigation into Representative George Santos of New York.
The Justice Department said in a new court filing that Donald Trump can be sued by U.S. Capitol Police over the January 6 attack.
---
Dispatches
Explore all of our newsletters here.
---
Evening Read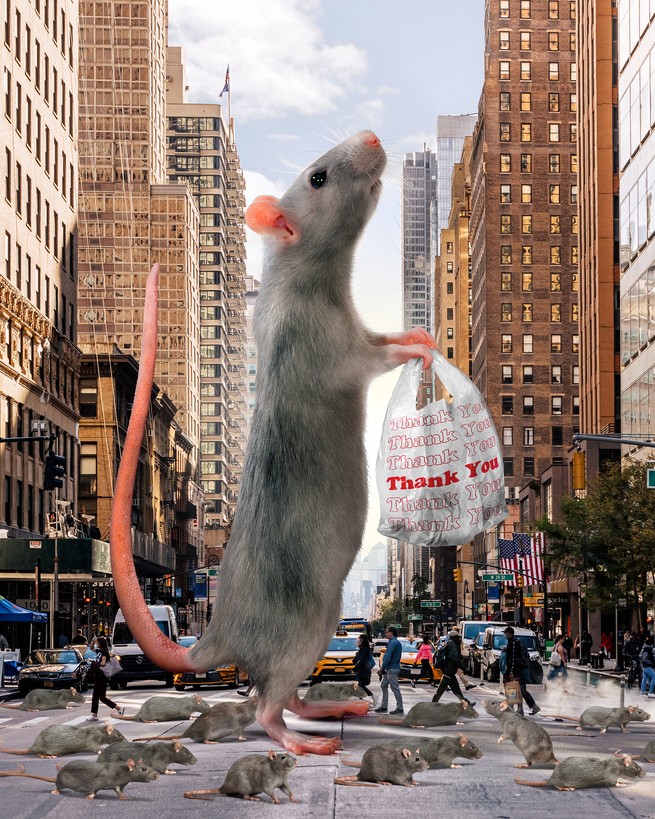 New York's Rats Have Already Won
By Xochitl Gonzalez
Every Saturday morning when I was in high school, I would take two buses across Brooklyn to my cousin's exterminating business, where I worked the front desk. I dispatched crews to dismantle hornet nests, helped identify mysterious bugs in Ziploc bags, and fielded panicked calls about animals—raccoons, squirrels, mice, and, of course, rats—being where animals shouldn't be. Back in that storefront in Flatlands, I believed that pests of all kinds could be controlled. Little did I know that across the city, tunneling below my feet, one of those creatures was—litter by litter—besting man.
More From The Atlantic
---
Culture Break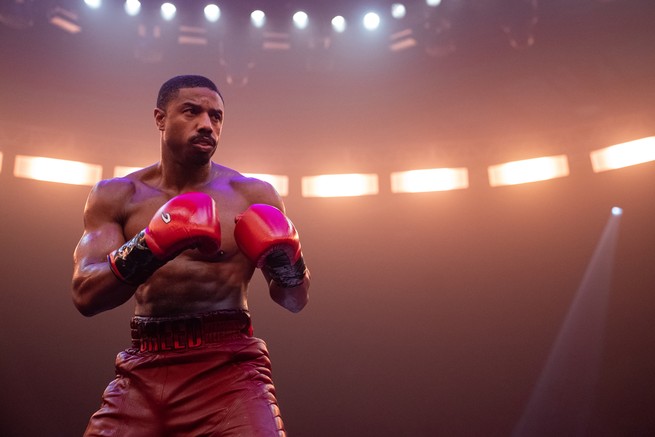 Watch. Creed III, in theaters, gives new energy to old sports-movie formulas.
Listen. In the latest episode of our podcast Radio Atlantic, Charlie Warzel and Amanda Mull discuss what AI means for search.
---
P.S.
This week marks the centenary of the great tenor saxophonist Dexter Gordon. A friend recently half-joked to me that if there's battle rap, there ought be battle jazz. There is! I immediately thought of Gordon's classic duel with Wardell Gray, "The Chase." Gordon was not just a fierce improviser and an icon of coolness but a bit of a renaissance man, as his wife, Maxine Gordon, argues in her biography, Sophisticated Giant. He came to greatest popular notice when, in 1986, he starred in the jazz-themed film Round Midnight. It was his first and last starring role, and he was nominated for an Oscar for best actor. But the best Dex is blowing Dex. Take his classic Go for a spin.
— David
Isabel Fattal contributed to this newsletter.