America's in the Midst of a Socioeconomic Shift
What we need next is more new construction.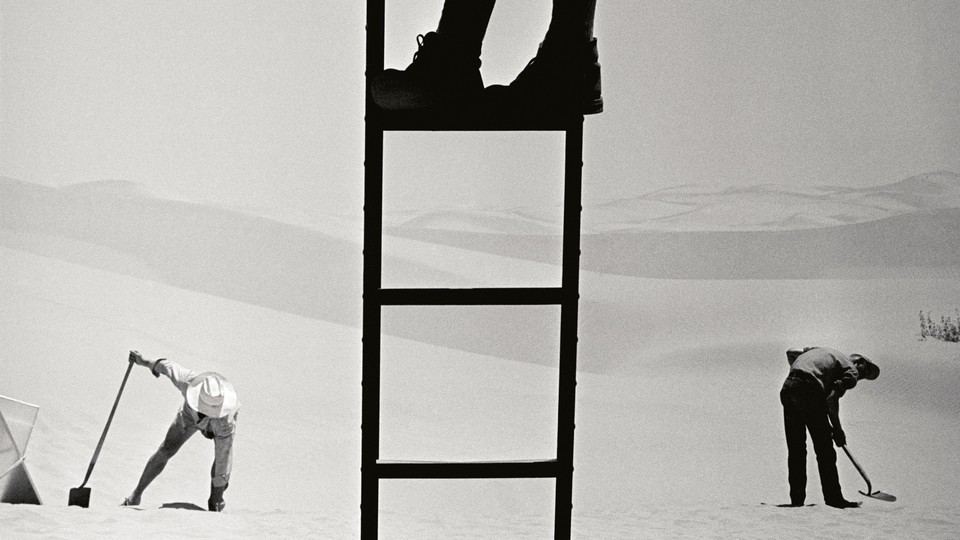 This is an edition of Up for Debate, a newsletter by Conor Friedersdorf. On Wednesdays, he rounds up timely conversations and solicits reader responses to one thought-provoking question. Later, he publishes some thoughtful replies. Sign up for the newsletter here.
Question of the Week
How have cars shaped your life, and/or what do you think about their future? (I'm eager to hear anything from attacks on the automobile to defenses of the great American road trip to eagerness for driverless electric cars to laments that the kids these days don't learn how to drive when they turn 16, let alone how to drive a stick shift. Do you hate your commute? Do you like toll roads? Do you love your Harley-Davidson? Do you regard the replacement of tactile stereo interfaces with touch screens as a scourge? If you want, you can even send me a paean to the rotary engine, if it's well written.) As always, while you are opining on anything related to cars or trucks or even parking spaces or meters, I especially encourage stories and reflections rooted in personal experience.
Send your responses to conor@theatlantic.com or simply reply to this email.
---
Conversations of Note
The New Anarchy
In an article about political violence in America, my colleague Adrienne LaFrance takes a detour to Italy to reflect on how a country that suffers an outbreak of domestic terrorism can regain stability:
Talking with Italians who lived through the Years of Lead about what brought this period to an end, two common themes emerged, LaFrance argues:
The rest of the article is similarly thought-provoking.
Good News for Low-Wage Workers
Also at The Atlantic, Annie Lowrey argues that we're in the midst of a significant socioeconomic shift:
What's needed next is enough new construction of houses, condos, and apartment buildings to bring costs down. All we have to do is stop preventing real-estate developers from erecting them.
A Lonely Generation
After endorsing Jonathan Haidt and Jean M. Twenge's thesis that smartphones and social media are among the most significant factors making young people today more anxious and depressed than bygone generations, Freddie deBoer speculates about how the cause and effect might work: When he was young, "the constant adolescent itch to be with other people, to see and be seen, could only be fulfilled by being in the physical presence of others," and when cell phones and social-media sites "presented the opportunity to connect with people whenever you wanted," what at first seemed liberatory and world expanding was actually a powerful trap:
---
Provocation of the Week
At Blackbird Spyplane, a Substack unlike any other, the journalist Jonah Weiner and the design scout Erin Wylie argue that sometimes, that a food or paint stain on your shirt is a good thing:
What follows is a meditation on "good" versus "bad" stains.
Thanks for your contributions. I read every one that you send. By submitting an email, you've agreed to let us use it—in part or in full—in the newsletter and on our website. Published feedback may include a writer's full name, city, and state, unless otherwise requested in your initial note.